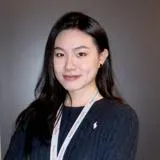 Jingyi Wang
PhD candidate
Graduate Teaching Assistant
Contact details
Biography
Jingyi began her PhD at the Department of European & International Studies in October 2021. In addition to her research pursuits, she is also a Graduate Teaching Assistant at King's College London, facilitating seminars on Introduction to International Economics.
Her research delves into financialisation process across emerging economies, with a particular emphasis on the financialisation of Chinese non-financial corporates (NFCs). She is keenly interested in the implications of NFCs financialisation on fixed investment and the labour income share.
She earned her MA in International Political Economy from King's College London in the 2019-2020 academic year. Prior to that, Jingyi completed her BA in Economics at Zhengzhou University, China, from 2015 to 2019.
Research interests
Financialisation in emerging economies
Corporate financialisaton in China
Financialisaton and capital accumulation
Financialisation and distribution
Teaching
Introduction to International Economics (4AAOB104)
Office hours
Tuesday: 12.00 - 13.00
Macadam Building, Room 1.8
Doctoral research
Jingyi's research explores the similarities and variations in the financialisation process within emerging economies, with a keen focus on understanding how finance influences growth and steers development. She gives particular attention to the financialisation of China's non-financial corporates, investigating its effects on physical investments and the distribution of income. Jingyi's methodological approach, grounded in heterodox economics and international political economy, is dedicated to addressing real-world challenges and relevant policy questions.
PhD supervisors
Principal supervisor: Professor Engelbert Stockhammer
Secondary supervisor: Dr Joel Rabinovich