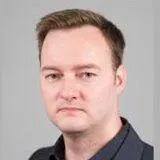 Dr Kieran Mitton
Reader in Conflict, Security and Development
Contact details
Biography
Kieran is a Reader in Conflict, Security and Development, Research Director of the Conflict, Security & Development Research Group, and co-Chair of the Africa Research Group. He is co-founder of the Urban Violence Research Network and an Affiliate of the Brazil Institute. He specialises in field research on violence and youth marginality, with extensive experience in Sierra Leone, Brazil and South Africa.

Kieran holds a BA in Politics and Philosophy from the University of York and an MA, MRes and PhD from King's College London. He has consulted and worked for a range of international organisations, think tanks and risk consultancies related to conflict, security and development. He regularly provides commentary on violence, gangs, youth, and contemporary political developments to international media. During 2017-2018 he was a Visiting Associate at the Safety and Violence Initiative at the University of Cape Town, South Africa and Visiting Fellow at the Igarapé Institute, Rio de Janeiro, Brazil.
Research
Urban Violence
Kieran's most recent work explores urban violence, youth marginality, and the crime-conflict nexus, and evaluates the effectiveness of two contrasting responses to urban violence: public health interventions and securitised state-responses. Since 2016 he has conducted extended fieldwork with gang members, communities and security sector actors in Rio de Janeiro (Compexo da Maré), Cape Town (Manenberg and Hanover Park), Freetown, and London (Lambeth and Newham). The research provides a uniquely multi-disciplinary, comparative micro-level analysis of the various factors shaping urban violence, and gives emphasis to the voices of youth, gang-members and affected communities. This research will form the basis of a book exploring urban violence and comparative youth experiences around the world. 

Kieran currently leads a British Academy-funded project – 'Life in between: youth street gangs and marginality in contemporary Sierra Leone' – which explores Sierra Leone's nascent gang-scene and associated street-violence. In collaboration with Professor Ibrahim Abdullah (Fourah Bay College, Sierra Leone), the 18 month project involves in-depth fieldwork and multidisciplinary analysis of the challenges facing Sierra Leone's marginal youth, seeking innovative policy solutions that avoid detrimental securitised responses.

Atrocities and Violence in Civil War
Since 2008 Kieran has conducted regular fieldwork in Sierra Leone to interrogate the various causes and dynamics of extreme violence in conflict. Taking a broad inter-disciplinary approach, he is especially interested in violence characterised as 'irrational' and the role played by the emotions of disgust and shame. His book, Rebels in a Rotten State: Understanding Atrocity in the Sierra Leone Civil War (2015, Hurst/Oxford University Press), draws on extensive interviews with perpetrators of violence to address the most seemingly 'senseless' acts of atrocity. Read reviews. 
Within the Conflict, Security and Development Research Group, Kieran leads 'Beyond Reason?' with Professor Mats Berdal – a project that brings together leading international researchers from various academic disciplines to address the question of how we might better understand and tackle civil war atrocities.
Disarmament, Demobilisation and Reintegration (DDR) 
Kieran is interested in the challenges faced in war-to-peace transitions, particularly with regard to the disarmament and reintegration of armed groups through both formal and informal processes. From 2007-2012 he conducted a longitudinal study of Sierra Leone's ex-combatants and their experience of DDR, giving particular attention to the neglected area of political integration.
Recent Publications
Mitton, Kieran (forthcoming) 'The Natural Environment and Atrocity Crimes', in Barbora Hola, Hollie Nyseth Brehm, and Maartje Weerdesteijn (eds.), Oxford Handbook of Atrocity Crime (Oxford University Press, 2020).
Mitton, Kieran (forthcoming) 'Making Contact: Interviewing Rebels in Sierra Leone', in Roger Mac Ginty, BirteVogel and Roddy Brett (eds) The Companion to Peace and Conflict Field Research (Palgrave-Macmillan, 2020).
Mitton, Kieran (2019) Public Health and Violence', Critical Public Health, Vol. 29, Issue 2.
Mitton, Kieran (2018) 'War by Another Name? The 'Urban Turn' in 21st Century Violence', T.note, Vol. 59, Human Security Issue 7 – 23 April 2018
Mitton, Kieran (2018) 'Elite Bargains and Political Deals Project: Sierra Leone Case Study', in Elite Bargains and Political Deals Project, UK Stabilisation Unit, Feb 2018. 
Mitton, Kieran (2015) Rebels in a Rotten State: Understanding Atrocity in Sierra Leone (London: Hurst/Oxford University Press)
A full list of publications is available on the Research Portal

Teaching
Kieran teaches on or convenes the following:
7SSWM140 Conflict, Security and Development (MA)
7SSWM069 Approaches to Understanding Violence and Atrocity in Civil Wars (MA)
7SSWM171 Comparative Civil Wars (MA)
6SSW3004  War and International Politics in Africa (BA)
PhD Supervision
Kieran currently supervises the following PhD students: