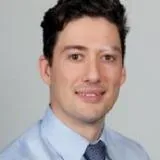 Liam Cini O'Dwyer
PhD Candidate
Research interests
Education
Equality
Diversity
Contact details
Biography
Liam's career has included being a secondary school science teacher since 2003. He has held departmental and whole school leadership positions of responsibility in several schools before moving into academia. He continues to teach part-time at a secondary school in Westminster.
Alongside teaching and school leadership and management, Liam has been closely involved in developing and delivering professional development for science teachers and aspiring school middle managers with a focus on best practices in teaching and learning.
Liam joined King's in 2019, initially completing a Master's in STEM Education before being awarded a Rosalind Driver studentship to study for a PhD.
Alongside his studies, he takes part in the CRESTEM doctoral forum and the Queer@King's PhD-led reading group; he presented at the MA in STEM Education celebration event in November 2021 and delivered support sessions for the new MA STEM Education students. He has presented at the Association for Science Education's national conference on the topic 'Teachers as researchers: Innovative responses to the STEM Agenda' and at the OECD's PISA conference advising on what should be included in the forthcoming 'Global Competence' assessment.
Research
Liam is interested in the queering of STEM education, particularly the science curriculum. He is interested in discovering the experiences of LGBTI+ students with regards to their science education and what barriers they face in choosing to continue studying science beyond secondary school.
His research draws on the limited inquiry into LGBTI+ children's experience of schooling particularly on a curricula level. Recent government reports and academic research has shown that there is a leaky pipeline for LGBTI+ people in STEM and that many either leave the profession or are forced back in the closet due to hostile workplace environments. However, there is a lack of evidence as to why fewer LGBTI+ students choose to study STEM subjects beyond secondary school.
Liam's Master's dissertation focused on attitudes towards different grouping models in science in a secondary school in London, exploring the views of students, parents, and teachers. It sought to discover if there was interest in making academic setting more socially just. The study illustrated that participants significantly favoured academic 'setting' over 'mixed-ability grouping' in science. However, when given the choice they strongly preferred to have assignment to those groups not just to be based on academic attainment but for it to also be informed by results from the Science Capital Approach.
In his doctoral research, Liam is working with LGBTI+ science students of late secondary (16–18-year-olds). The study is exploring the experiences of LGBTI+ students' science education - specifically, what are the barriers for LGBTI+ students in choosing to study science beyond secondary school.
Liam's thesis title is: Investigating issues of inclusion/exclusion and participation of secondary school science education, using LGBTI+ perspectives.
His principal supervisor is Prof Lulu Healy, and his secondary supervisor is Dr Richard Brock.
Research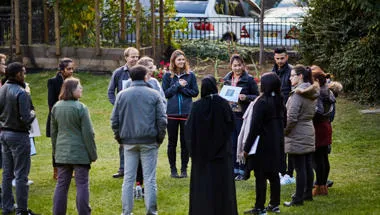 Centre for Research in Education in Science, Technology, Engineering & Mathematics (CRESTEM)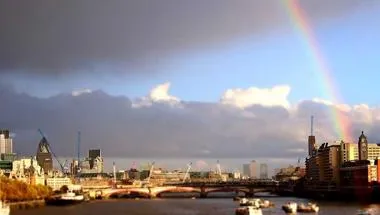 Centre for research and teaching in gender and sexuality studies and a hub for collaborative work with queer activists, artists, and communities.
News
We are offering 15 scholarships covering 70% of the tuition fees to teachers based in England who want to do an MA in STEM Education.
Features
In this blog, Liam Cini O'Dwyer reflects on his MA in STEM Education and how it introduced him to the world of education research. He explains how he...