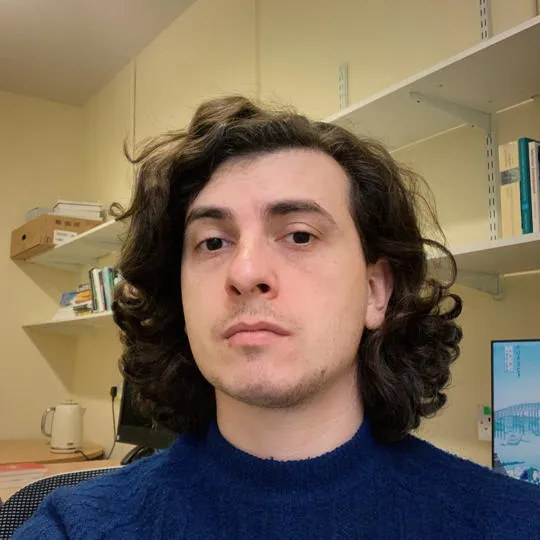 Dr Orçun Can
Lecturer in Digital Economy
Contact details
Pronouns
he/him
Biography
Dr. Orçun Can is a writer and lecturer in Digital Economy. His research focuses narrative forms in television in the age of streaming. Most recently, he has developed a formal analytical tool, the STNA Model that allows to map out narrative structure in multiple episodes or seasons of television shows together. Currently he investigates how streaming industry is situated within the broader digital economy.
Research Interests and PhD Supervision
Internet television
Digital storytelling
Interactive narratives
SVOD services
Orçun is interested in digital storytelling both on the side of creators and the broader context of industries and economies.
Teaching
Orçun is currently adapting the MSc in Digital Economy course to an online-offline hybrid model and has taught extensively in areas of digital methods and digital culture.He was nominated for a King's Education Award for student satisfaction in 2021.
Expertise and Public Engagement 
Orçun's expertise is in Video-on-Demand (SVOD) platforms and specific storytelling practices in these platforms. He has appeared in Turkish television on issues of regulating internet television.
Selected Publications
(2021) The Bingeable Ms. Gilmore: A Comparative Structural Narrative Analysis Between Gilmore Girls and Gilmore Girls: A Year in the Life, Binge-watching and Contemporary Television. Edinburgh University Press. pp. 236-249.
Research The Centre for Digital Culture at King's College London is an interdisciplinary research centre promoting research and debate on digital culture
Research The Centre for Digital Culture at King's College London is an interdisciplinary research centre promoting research and debate on digital culture