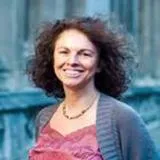 Professor Silvina Milstein
Professor of Music
Contact details
Biography
Silvina Milstein studied at Glasgow University, where her composition teachers were Judith Weir and Lyell Cresswell. At Cambridge University she worked with Alexander Goehr from 1983 to 1988. She held research fellowships at Jesus College and King's College, Cambridge before joining King's College London in 1990.
Her research interests lie in the areas of composition and in the musical and intellectual environment of the Second Viennese School, particularly the music of Arnold Schoenberg. The main core of her teaching is in composition, twentieth-century music history, and analysis of contemporary music. Her music has been played by some of the world's leading orchestras, ensembles and performers in Britain and abroad, such as the BBC Scottish Symphony Orchestra, the Ensemble Modern, the London Sinfonietta, Lontano, the BBC Singers, the Endellion String Quartet, and Jane Manning. Her compositions have been championed by the conductors Oliver Knussen and Odaline de la Martinez, who have been instrumental in the commissioning of many of her compositions.
Research Interests and PhD Supervision
Composition
Schoenberg
twentieth-century music history
analysis of contemporary music
Although the main focus of my work for the last two decades has been in composition, there is much overlap between my analytical work and compositional thinking. For instance my article on the first movement of the A. Goehr's Schlussgesang (2003) is in an attempt to provide a hypothetical reconstruction of compositional process from an embryonic sketch (displaying many technical annotations) to its fully fledged realization.
My main area of expertise is the music of Arnold Schoenberg; in my book Arnold Schoenberg: notes, sets, forms, I propose a hypothetical reconstruction of Schoenberg's conception of compositional process in his twelve-tone music. The core of the book consists of detailed analytical studies, which rely heavily on factors outside the score (such as the sketch material, the composer's theoretical and philosophical writings, his musical development, and cultural milieu). More recently I have been exploring the notions of time and form that emerged in the music of Schoenberg between 1909 and 1930. I have examined the concurrence of Schoenberg's radical experiments in these areas with ideas favoured in psychoanalytical and mystical circles at the turn-of-the century.
Silvina welcomes applications for PhD topics related to any of her research interests. For more details, please see her full research profile.
Teaching
The main core of my teaching is in composition, twentieth-century music history, and analysis of contemporary music. I perform a leading role in the design and running of the composition programmes at undergraduate and postgraduate levels that involves supervisions for individual composers, practical workshops, and discussion group.
As a practising composer with a formal background in music analysis, I have led developments in supplementing the practice-based components of the masters in composition with formal seminars, which students have found highly stimulating and have imprinted a distinctive flavour to the work of King's graduate composers. For instance I have designed a seminar series on the 'twelve-tone idea from Schoenberg to the present', and an inter-disciplinary seminar for composers on 'time and proportion in music' from the Middle Ages to the present, which involved contributions from several musicologists in the Department.   
Young Composer's Advanced Training Programme
In 2009 I spearheaded the development of an innovative programme of doctoral training in composition, which -- in addition to the traditional one-to-one supervision system -- involves group discussion both of completed compositions and work in progress (as appropriate), thus providing a forum for the lively exchange of artistic views and cutting-edge cultural debate. 
Media and Engagement
fire dressed in black: Silvina Milstein Chamber Works
Alison Wells (mezzo-soprano), Caroline Balding (solo violin),
Lontano conducted by Odaline de la Martinez
LORELT, LNT129 
For further information please follow link
what the critics say
Silvina Milstein's music is many-layered and complex, but alluring – its colours multifarious, its ideas built from rich melodic and harmonic palettes...fire dressed in black (2002), a setting of a mystical-erotic text by St John of the Cross, the 'sensuous fractal' (Milstein's words) of the concerto grosso-like tigres azules(2003), the poetic fluidity of of lavender light (1997) and the evocative decadence of cristales y susurros (2005), are all beautifully brought out in Lontano's clean, incisive, but naturally phrased  readings. Balding's aptly dramatic playing of two solo violin works inspired by Borges and Shakespeare is brilliant. (Stephen Pettitt, The Sunday Times, 15 March, 2009)
… If you listen intently you can discern the same little motifs coming back again and again, turned this way and that. But this isn't parsimony, it's the sign of an emotional heat which keeps returning to the same thoughts, like a regretful lover. Milstein loves fantastical poetic imagery and the music is saturated with them: blue tigers, Hindu temples, the 'lavender light' in Van Gogh's paintings.
Odaline de la Martinez and her group Lontano have clearly lavished care and love on these turbulent, hesitantly ecstatic pieces. All their burgeoning detail registers with maximum clarity… Caroline Balding is the fine soloist in the two solo violin pieces, and mezzo Alison Wells captures the fluttering intensity of fire dressed in black, a setting of St John's mystical poetry… (Ivan Hewett, BBC Music Magazine, July 2009)
News
A composition by King's College London Professor Silvina Milstein is a finalist for the 2018 Royal Philharmonic Society music award. The composition, 'Shan...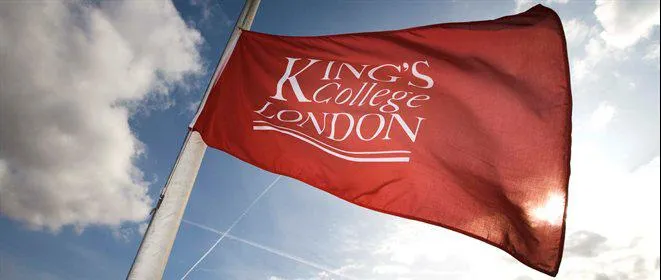 Silvina Milstein: premiere of Shan Shui by the Lontano ensemble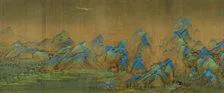 News
A composition by King's College London Professor Silvina Milstein is a finalist for the 2018 Royal Philharmonic Society music award. The composition, 'Shan...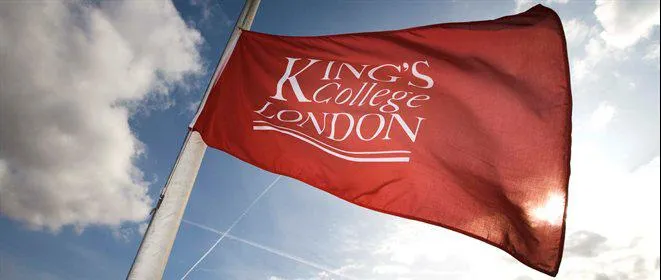 Silvina Milstein: premiere of Shan Shui by the Lontano ensemble