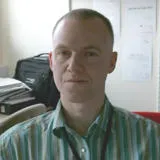 Dr Robert Knight
Reader in Developmental Genetics
Research interests
Biomedical and life sciences
Craniofacial
Contact details
Biography
Dr Robert Knight obtained his PhD in Molecular Evolution from the University of Reading in 2000, studying how evolution of vertebrate gene families corresponds with changes to developmental processes, particularly of the head. As a postdoctoral researcher working with Thomas Schilling at the University of California at Irvine, USA from 2000 he focused on craniofacial development. Using zebrafish as a model organism he identified important roles for the AP-2 genes in neural crest and development of the cranial skeleton. This led to his interest in cranial muscle development, which he pursued as a postdoctoral associate between 2004-2007. at the University of Sheffield, U.K., working with Henry Roehl and Phillip Ingham. Important findings from this collaborative work included the discovery that cranial muscles show distinct molecular heterogeneities in their gene expression, quite distinct from their developmental origins. He further found a novel role for the Ret tyrosine kinase receptor in directing the development of a distinct set of facial muscles in zebrafish and showed this consisted of a signalling axis between myoblasts and adjacent cells involving the GDNF ligand Artemin, GDNF receptor Gfra1 and Ret.
Robert moved to King's College London as a BBSRC funded David Phillips fellow in 2007 to set up his own research group, specialising in neuromuscular development. His focus was the development of sensorimotor neurons and their muscle targets in the head and he showed that proprioceptive neurons innervating jaw muscles have a quite distinct developmental origin compared to those innervating muscles of the trunk. A more in-depth investigation using quantifiable manipulations of signalling pathways and readouts was used as the basis for building statistical models that explained how specific neurons in the midbrain were specified at distinct anatomical positions during development.
In 2011 he moved to the department of Craniofacial Development at King's College London Dental Institute as lecturer. The focus of his  research group is currently focused on dissecting the molecular control of tissue repair and stem cell regulation, using a combination of live cell imaging and transcriptomics analysis. In a productive collaboration with Peter Zammit he recently described how Ret is activated by the DUX4 gene, which is thought to be the principle cause of facioscapulohumeral dystrophy (FSHD). Amelioration of Ret function attenuated the pathological consequences of DUX4 expression in cultured myoblasts and treatment of FSHD patient derived myoblasts with the clinically approved inhibitor Sunitinib (marketed as SUTENT) in a mouse xenograft model enhanced engraftment and survival. Current projects aim to dissect the role of Ret in muscle stem cell development and to determine how DUX4 expression affects muscle stem cell function in vivo. 
Research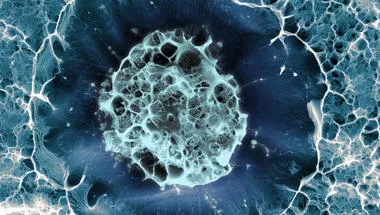 Our research goes beyond the mouth. If we understand how the entire face and head forms, we can repair damage and regenerate cells. If we unravel the causes of diseases, we can treat patients successfully. If we solve these problems, our discoveries will improve health worldwide.
News
The King's Institute for Artificial Intelligence hosted a workshop for researchers to explore how artificial intelligence can be applied in microscopy and...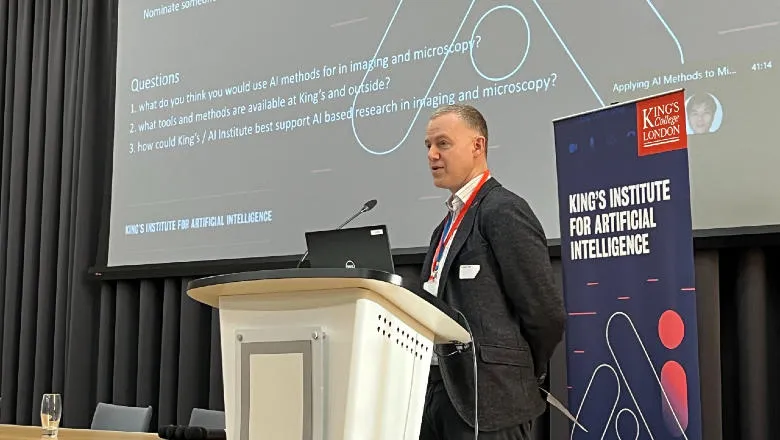 Events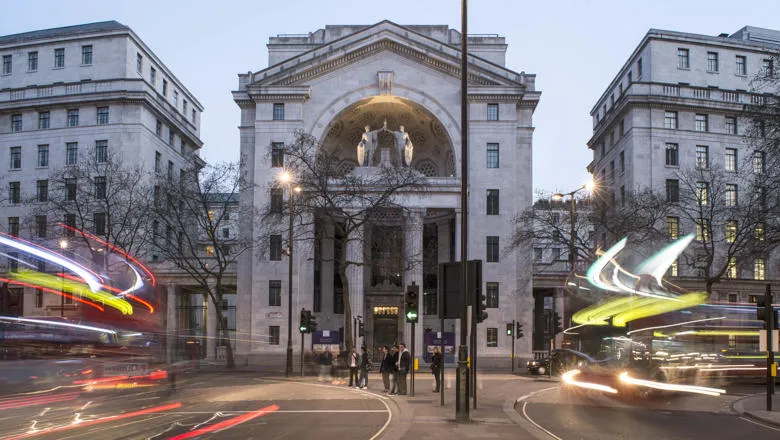 This event brings together bioscientists who want to use AI based methods for image analysis with computational scientists and mathematicians.
Please note: this event has passed.