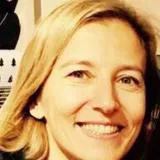 Professor Sonia Massai PhD, OMRI, FEA
Professor of Shakespeare & Early Modern Studies
Contact details
Biography
Massai started teaching in the English Department at King's College London in 2003. Since then, she has acted as Vice Dean of the Faculty of Arts and Humanities and has developed and convened an MA in "Early Modern English Literature: Text and Transmission", taught in partnership with the British Library.  This MA has been running for ten years and has trained graduate students who now work in publishing, higher education, or as curators and research fellows in major libraries and art galleries in the UK and US.
Massai is Principal Investigator (PI) of a research project on 'Wartime Shakespeare' funded by the Leverhulme Trust. She was also a Leverhulme Trust Research Fellow in 2006/7 and was short-listed for the 'Young Researcher of the Year' Award for the Times Higher Education Supplement Awards in 2007.  In 2010, she was selected for the King's College London Student Union President's Wreaths Award, which is given to members of staff in recognition of 'truly extraordinary serviced to the KCLSU/college community and commitment to improving the student experience'.
In 2018, Professor Massai was appointed an Order of Merit Offficer of the Italian Republic (OMRI) https://www.quirinale.it/onorificenze/insigniti/352808 and a Honorary Fellow of the English Association (FEA) https://www2.le.ac.uk/offices/english-association/fellowship/list
Research Interests and PhD Supervision
Shakespeare and Early Modern Drama
Editing and Book History, with a focus on the transmission of Shakespeare and other major dramatists from manuscript into print in the early modern period and on the editorial tradition through which Shakespeare and his contemporaries have been re-presented to subsequent generations of readers.
Performance and Theatre History, with a focus on the reception of Shakespeare on the English stage and on appropriations of Shakespeare across different media, languages and cultures.
Massai has published widely in the three areas of research interest listed above.  Her new book on Shakespeare's Accents: Voicing Identity in Performance is due to be published by Cambridge University Press in 2020. Her other main publications include Ivo van Hove: from Shakespeare to David Bowie (Bloomsbury / Methuen, 2018), Shakespeare and Textual Studies, co-edited with M.J.Kidnie (CUP, 2015), an edition of The Paratexts in English Printed Drama to 1642, co-edited with Thomas L. Berger (CUP 2014), a new Arden Early Modern Drama edition of John Ford's 'Tis Pity She's a Whore (2011), and her book on Shakespeare and the Rise of the Editor (Cambridge University Press, 2007). Also central to her research interests is a collection of essays on World-wide Shakespeares, which Massai edited for Routledge in 2005. 
Professor Massai welcomes enquiries from prospective doctoral students who wish to work on the following topics:
the editing of Shakespeare and his contemporaries
the textual transmission of Shakespeare from the early modern period to the present
the appropriation of Shakespeare in national, international and intercultural contexts
textual and theatrical cultures in early modern London
For more detail, please see her full research profile.
Teaching
Massai teaches across a range of undergraduate and postgraduate modules, focussing on Shakespeare and Early Modern Literary, Theatrical and Print Cultures and on the reception of Shakespeare and Early Modern Drama on stage and on the page, and across different media, languages and cultures.
Expertise and Public Engagement
Massai featured as an invited speaker on Melvyn Bragg's In Our Time programme on BBC Radio 4 on 28 December 2017. The topic of this episode was Hamlet (https://www.bbc.co.uk/programmes/b09jqtfs).
Massai also featured in two episodes of the Free Thinking programme  on BBC Radio 3, one devoted to Macbeth on Film on 1 October 2015 (http://www.bbc.co.uk/programmes/b06dd004) and the other to What does Global Shakespeare Mean? on 22 April 2015 (http://www.bbc.co.uk/programmes/b05qfqcg).
Massai was interviewed by Simon Russell Beale as part of an episode in the television series, The Secret Life of Books, (series 1, episode 20, which was broadcast on BBC 4 on 12 September 2014.
Massai's latest feature length interview in the Italian national press was published in August 2018 by Il Corriere della Sera https://www.corriere.it/digital-edition/CORRIEREFC_NAZIONALE_WEB/2018/08/28/27/come-si-parla-il-vero-inglese_U3020104645280ZGI.shtml
Massai was interviewed on the Italian national news programme, GR1, on 24thJune 2018 https://www.raiplay.it/video/2018/06/Speciale-Tg1-a09656a2-a3f8-4653-bab4-2e7260ce3ed1.html
Research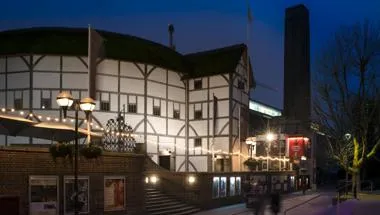 Devoted to research, learning and teaching in Shakespeare and early modern literature and drama - in partnership with Shakespeare's Globe Theatre.
Status not set
Across the Faculty of Arts & Humanities, King's academics study cultural interactions across time and the transhistorical traditions that often frame, foster, and shape them.
Status not set
News
Congratulations to Professor Sonia Massai who was awarded honours from the Italian Embassy in London.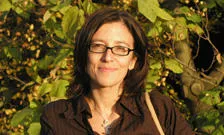 Events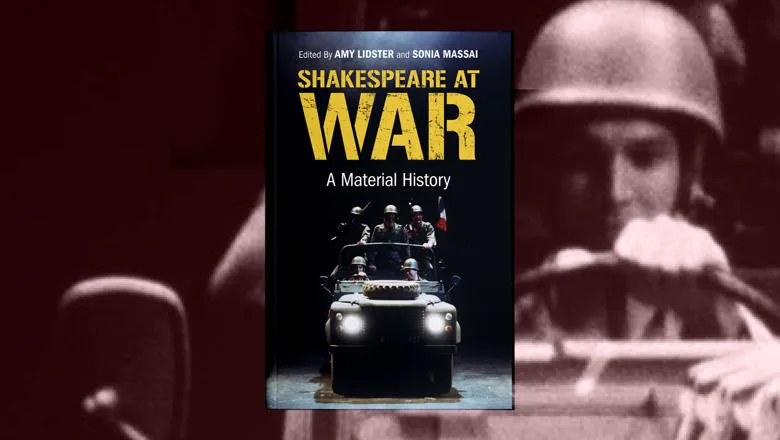 A new exhibition at the NAM and the launch of an Sonia Massai's accompanying book, 'Shakespeare at War: A Material History'.
Please note: this event has passed.