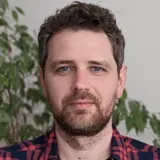 Dr Sorin-Cristian Vlădescu
Lecturer in Engineering
Contact details
Pronouns
he/him
Biography
Dr Sorin-Cristian Vlădescu is a Lecturer in the Department of Engineering at King's College London and an Honorary Lecturer at Imperial College London.
Sorin studied Automotive Engineering at the University Politehnica of Bucharest where he obtained his BSc in Automatic Transmissions (2007) and MSc in Automotive Safety (2009).
Following five years as the Head of After Sales Department for Chrysler, Dodge and Jeep Romania, he joined Imperial College London where he obtained a PhD in internal combustion engine friction reduction, sponsored by Ford Motor Company (2012-2016).
Over the past seven years, he developed a range of novel, cutting-edge experimental methods to support the innovation processes of market leaders across industries (e.g., Toyota, Ford, Volvo Trucks, Repsol, PepsiCo, Ab Inbev, Motif FoodWorks) in their quest to gain competitive advantage whilst meeting environmental sustainability standards.
He helped tackle real-life problems such as seal failure in aircraft reciprocating shaft seals (Trelleborg), door seal performance (Toyota), energy losses in crankshaft bearings (Volvo Trucks), stick-slip effects in hydraulic seals (Afton Chemical), energy efficiency of Start-Stop vehicles (Mahle), friction behaviour of viscosity modifiers (Repsol), and saliva lubrication mechanisms to improve the taste of soft beverages (PepsiCo), non-alcoholic beers (AB InBev) and plant-based proteins (Motif FoodWorks).
In recognition of his research, he was awarded the IMechE Tribology Trust Bronze Medal (2017), two Best Poster prizes and four innovation patents.
In 2019, he also became a beneficiary of the prestigious Japan Society for the Promotion of Science fellowship to fund his new research ideas. Whilst at Yokohama National University (YNU), Sorin combined laser produced surface texture with microscale polymer brush technology to identify solutions to persistent durability issues.
Research interests
Green tribology
Bio-tribology
Plant-based foods
Tactile sensing - sustainable care products
Lubrication and wear of artificial hip joints
Laser surface texturing for engine friction reduction
Impact of hydrogen on fuels, lubricants, and materials
Further information