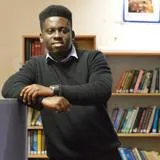 Dr Tabbi Wilberforce Awotwe
Lecturer in Engineering Education
Contact details
Biography
Dr Tabbi Awotwe is Lecturer in Engineering in the Department of Engineering at King's College London. He has made significant contributions in the field of mechanical engineering and design. He has held various positions, including Deputy Programme Director for Mechanical Engineering and Design at Aston University in Birmingham.
Dr Awotwe is a Fellow of the Higher Education Academy and holds a Postgraduate Certificate in Academic Practice (PGCert). He is a Chartered Engineer, and a member of the Institution of Mechanical Engineers (CEng MImechE). He played a key role in establishing the hybrid powertrain research hub, development of the Hydrogen Fuel Cell research unit and the Engineering for Sustainable Development research centre at Aston University.
As the admission tutor for Mechanical Engineering and Design in Aston University, he institutionalized the Black Student Network to close attainment gap in Engineering Education. He played pivotal role in securing and developing Mercedes HPP scholarships to support students from BAME background into developing careers in Motorsports.
Dr Awotwe has an extensive teaching background, having served as a visiting lecturer at Changchun Institute of Technology (CIT) in China, University of Sharja (UAE) and Rushmore Business School (RBS, Mauritius). He supported the development of six mechanical engineering modules at CIT and RBS.
At the University of West of Scotland (UWS), as a lecturer in Mechanical Engineering, he successfully delivered, contributed to, and coordinated 11 engineering modules across different levels within the Scottish Credit and Qualification Framework (SCQF). These modules catered to various engineering programs, including Aircraft, Chemical, Civil, Computer-Aided Design, Graduate Apprenticeship, and Mechanical Engineering.
Dr Awotwe played a vital role in the development of the BEng (Hons) Engineering Design & Manufacture Graduate Apprenticeship program at UWS, where he developed two core modules. He also held the position of head of the hydrogen fuel cell and electrolyzer research group at UWS, showcasing his expertise in this field. Additionally, he served as a member of the UWS Athena SWAN SAT Team in 2019/2020, further highlighting his commitment to promoting gender equality and diversity in academia.
Dr Awotwe's dedication to innovation and education extended to the University of Texas at Tyler, US where he participated in a pilot project focused on the development of virtual labs for hydrogen fuel systems. His diverse teaching experiences and involvement in research initiatives demonstrate his expertise, versatility, and global contributions in the field of mechanical engineering and related areas.
Dr Awotwe has supervised five (5) Ph.D students to successful completion and served the role as external examiner for 2 Ph.D viva voce and 2 internal examiner role in Aston. He has also participated and continue to support global impact community related projects with his students specifically in Africa (Ghana, Nigeria, Kenya and Sudan) and Asia (Pakistan and India). Through these projects, he has advocated and seen to the implementation of several changes in engineering curricular in sub – Saharan African and Asia. He worked as Consultant for HV systems in the development of Hydrogen Fuel cell trucks. He is a member of the international advisory committee of the International Conference on Sustainable Energy & Environmental Protection and Member of the International Advisory Committee of the International Conference on Material Science & Smart Materials (MSSM).
PhD Internal/ External Examiner
Manpreet Sigh: Mechanical and Energy Absorption Characteristics of Auxetic Structures Additively Manufactured in Aluminium Alloy – University of Wolverhampton
JayvaJayvassanth Jayabalssanth Jayabal: Numerical modelling of bipolar plate in PEM fuel cells to analyse the pressure drop in various channels and development of a novel geometry of the bipolar plate – Cranfield University.
Konstantinos Zoupalis: Control design for micro tubular solid oxide fuel cells, demonstrating lifetime and performance efficiency – Aston University.
Abdelnasir Oman – Model and experimental validation of a PEM fuel cell for temperature, humidity and exergoeconomic evaluation. – Aston University
PhD Supervision
David Maizak (Director of Studies): Development of an exhaust after – treatment device to improve the low temperature NOx Reduction efficiency - Completed.
Emmanuel Ogungbemi Olufumi (Lead Supervisor): Analysis of Proton Exchange Membranes for an Innovative PEM Fuel Cell using Computational Fluid Dynamics (CFD) - Completed.
Oluwatosin Ijaodola Samuel (Second Supervisor): Innovative bipolar plate materials investigation using serpentine and open pore foam flow field channel for proton exchange membrane fuel cells - Completed.
Abdulrahman Alanazi (Second Supervisor): Development of Proton Exchange Membrane Fuel Cell Technology in Saudi Arabia - Completed.
Fawwad Nisar (Second Supervisor): Investigating the effect of Open Pore Cellular Foam Material Channel on the Performance of PEM Electrolysers - Completed.
Funding and Awards
Teaching grants/Networking grants – British Council
1. British Council (Going Global India) - Development of CDIO (Conceive, Design, Implement and Operate) MSC programme on Electric Vehicle Powertrains (Partners: Vellore Institute of Technology, India and Ather Energy).
2. British Council (UK – Saudi Challenge Fund) - Framework for the development of CDIO (Conceive, Design, Implement and Operate) module on Hydrogen Fuel Cell Technology Integration in the Automotive Sector (Partners: King Fahd University of Petroleum and Minerals, Saudi Arabia).
3. British Council (UK – Pakistan) Conceive Design Implement Operate (CDIO) Initiative In Engineering Education In Pakistan – A case study in universities in Lahore and Islamabad (University of Islamabad, Pakistan).
4. British Council (UK – South Korea) Educational material on biohydrogen and bioelectricity production using novel microbial fuel cell through knowledge exchange activities (Korea Maritime and Ocean University, South Korea).
Knowledge Transfer Partnership(KTP) Grants – InnovateUK/EPSRC/Research England
1. Development of a sustainable, efficient, carbon free and cost-effective Smart Irrigation System powered by a hybrid energy module consisting of solar photovoltaic and a micro wind turbine (AAKTP – SolarGen, University of Nairobi, Kenya).
2. Development of a sustainable, efficient, carbon free and cost-effective digital platform and health monitoring system for vegetable cultivation using hydroponics (AAAKTP – Tropical Growers, KNUST, Ghana).
3. Development of an optimised cocoa-pod breaker to ensure reliable cocoa production for sub sahara Africa (AAKTP – SAYeTech, KNUST Ghana).
4. Development of solar – desiccant drying for harvest loss reduction in Africa (AAKTP – UCC Tropical Starch, Ghana).
5. 3D Printed Housing Unit for PEM Fuel Cell Bi – Polar Plates (Innovate UK Transformative Technologies – Engineeronics Limited)
6. Additive manufacturing in fuel cell application (EPSRC Impact Builder Fund)
7. Development of a test rig for Hybrid Powertrain (Research England)
8. Development of a SMART control and product data management (PDM) in lift manufacturing. (Consult Lift Service - KTP)
9. Development of Hydrogen fuel cell technology (Peak Scientific – KTP)
Awards
Best poster/oral presentation: The 2017 IEEE Texas Power and Energy Conference, Texas A & M University, College Station, USA
Research interests
Renewable Energy (Solar, Wind and hybrid systems)
Hydrogen Fuel cell Technologies and Electrolyzers.
Electrochemical simulations, Computational Fluid Dynamics and Finite Element Analysis
Hybrid Electric Vehicles and Powertrains
More information
Events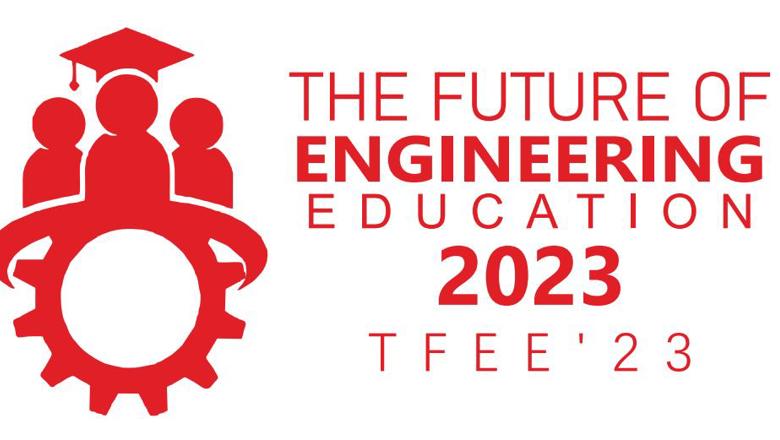 Maiden Workshop on Engineering Education 2023
Please note: this event has passed.
Events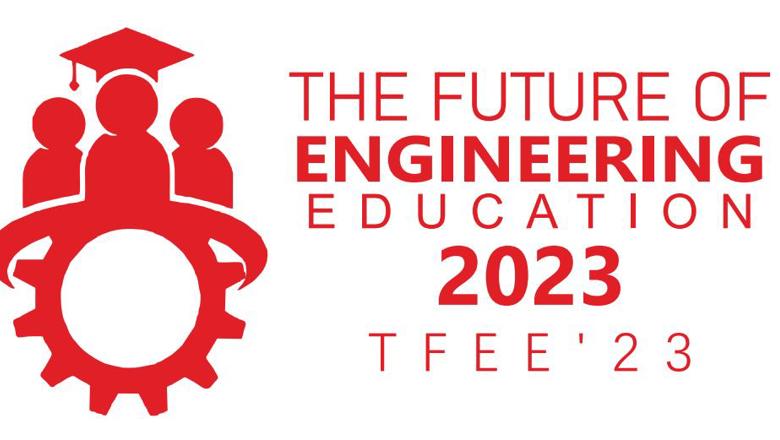 Maiden Workshop on Engineering Education 2023
Please note: this event has passed.