Zsuzsa Lugosi
PhD Candidate
Contact details
Biography
Zsuzsa's proposed research is focusing on how children learn about and engage with nature at the Natural History Museum (NHM).
She is planning to carry out mixed methods research to find out if children aged 6-11 connect to nature at NHM, if they do what their experiences are like and how these experiences can inform the practices of the museum.
She is also interested in looking at how Virtual Reality fits in with the modern museum experience of the visitors. 
Zsuzsa previously studied at the University of Stirling, where she completed her BA in Psychology and her MSc in Human-Animal Interactions. Outside the area of her PhD, she is interested in learning more about cultural evolution and animal behaviour. 
Supervisors
Her principal supervisor is Dr. Jill Hohenstein. 
Her secondary supervisor is Dr. Heather King.
Her thesis title is: Investigating the ways children connect to nature at the Natural History Museum.
Research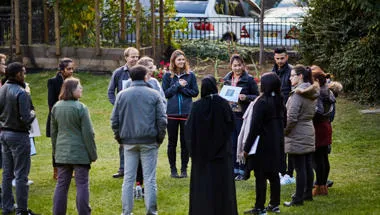 Centre for Research in Education in Science, Technology, Engineering & Mathematics (CRESTEM)
Research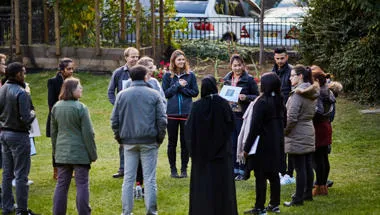 Centre for Research in Education in Science, Technology, Engineering & Mathematics (CRESTEM)