King's Centre for Military Health Research (KCMHR)
The King's Centre for Military Health Research (KCMHR) is the leading civilian UK centre of excellence for research with the Armed Forces Community. Independent of the Ministry of Defence, Office for Veterans' Affairs and chain of command, our research has provided much-needed evidence on the health and well-being of serving and ex-serving personnel and their families. 
What does KCMHR do?
Our research relates to conflict and health, occupational psychiatry, personnel issues, wellbeing and social policy. We conduct research in four main areas:

• Serving personnel;
• Ex-serving personnel;
• Families of serving and ex-serving personnel;
• Interventions.

We work closely with the Academic Department of Military Mental Health. 
Impact and dissemination
Findings from the studies conducted at KCMHR are regularly published in high-impact journals such as the British Medical Journal (BMJ) and the Lancet series. The high-quality of this research is regularly cited by leading research organisations in the UK and used as impact case studies within academia. We strive to ensure that our research is disseminated widely throughout academia but also to military providers, medical professionals, policy makers, charities, and serving and ex-serving personnel and their families.
Our research has contributed to changes on policy and services regarding serving and ex-serving personnel and their families. These include:

• Improved mental health provision for reservists entitling them the same care after deployment as their regular counterparts;
• Armed Forces campaigns on road safety;
• Evidence regarding the delivery of anthrax vaccinations to military personnel;
• Contributing to the Ministry of Defence Armed Forces Families' Strategy and underlying action plan, the Defence People Mental Health and Wellbeing Strategy 2017-2022 and the Veterans Strategy 2018;
• Contributing to the Mental Health Services for Veterans in England Consultation and Action Plan 2016;
• Influencing the formulation of NHS TILS service and Complex Treatment Services 2017;
• Contributing to international policy in Five Eye Nations, such as the reduction in US deployment lengths from 1 year to 9 months.
Collaboration
KCMHR regularly collaborates with other academic institutions, military charities and government organisations within the UK and internationally to produce high-quality and valued evidence regarding our military population.
If you have an idea for a research project, please email us at kcmhr@kcl.ac.uk.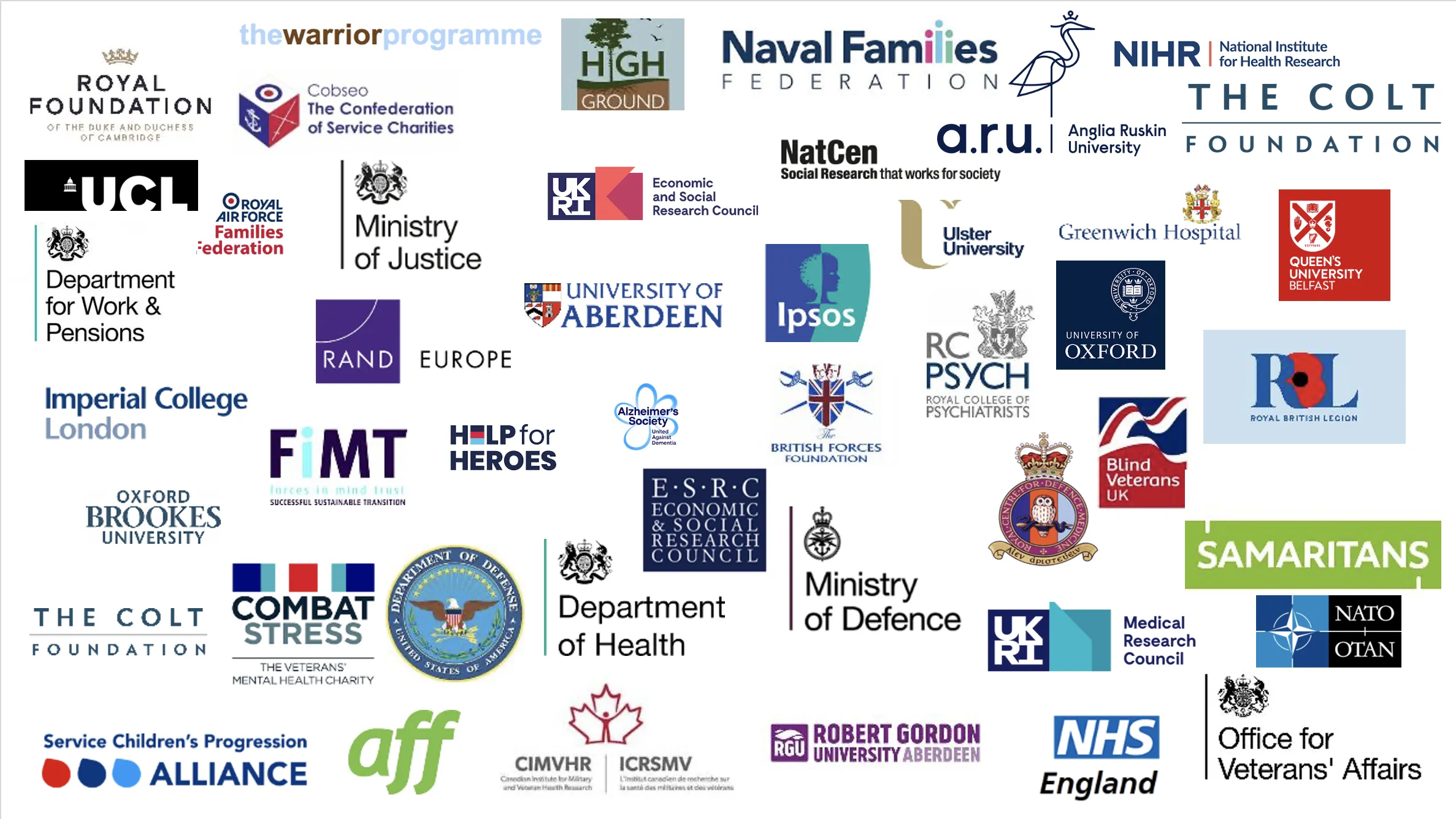 Contact us
Follow us on Twitter
Follow us