Arts & Sciences Research Office
The Arts & Sciences Research Office (ARSO) provides a dedicated, integrated centre of expertise in research development for the five Arts & Sciences faculties:
Arts & Humanities
Dickson Poon School of Law
King's Business School
Natural, Mathematical & Engineering Sciences
Social Sciences & Public Policy
The research we support is global, involving over 130 countries, and we partner with industrial and cultural organisations from around the world. Our new award capture brings an annual income of more than £30 million per annum, and our application value is over £140 million this academic year alone.
We provide intensive support to individuals and teams developing strategic research grant applications, working with academics and Faculty research support teams, from the initial idea all the way through to submission to funder. We advise on the content of applications and identify potential funding sources for each research project. We do everything we can to maximise the applicant's chances of success.
For larger strategic schemes, we lead on internal coordination, bringing in expertise from across King's.
What we do
Application development and submission
We provide one-to-one advice, support and guidance for individuals and teams as research projects mature and develop, as well as signposting to Pre- and Post-Award support for submission and award management.
Peer review and mock interviews
We arrange mock interviews for applicants reaching interview stage, provide peer review on developing applications and identify expert individuals for peer review.
The expectation is that any application which has a financial value of £350,000 or above, for responsive mode schemes, or £50,000 or above for fellowships, will receive peer review. The type of peer review these applications will receive will be decided by each Faculty, in conversation with their Research Development Manager. Types of peer review include critical friend review from the Research Development Manager; virtual review by a group of academic and Professional Services (PS) colleagues; or a workshop review with the application team and a group of academic and/or PS colleagues.
Peer review is important for all levels of application as it clarifies thinking and provides constructive feedback to those engaged in the development process. For those working on applications of significant financial value (often £500,000 up to £millions) which bring with them significant challenges due to the size of the team, its geographical footprint, and the complexity of the research at the heart of the application, peer review is vital.
Note that the decision to allow submission of an application, particularly one with financial and strategic implications, rests with the Vice-Dean for Research and the Dean of the Faculty.
Education
We run workshops and sandpits for academics and local research support staff on all aspects of research grant capture.
Triage and development of ideas
We coordinate internal selection panels for larger and strategic schemes, and are co-located as a team, fostering a culture of open communication and collaboration for strategic, cross-university opportunities.
Proactive identification of opportunities and matchmaking
We provide expert funder intelligence and horizon scan for the latest opportunities.
Input into university and faculty research strategies
We meet regularly with Faculty Vice-Deans for Research, Faculty Research Managers and the Arts & Sciences Senior team to analyse performance and give advice on strategic direction.
For costing requests, contractual and award set-up queries
Richard van t' Erve
Team Lead (Strand Campus) & Senior Resarch Funding Associate for Social Science & Public Policy
Claudia Campanella
Research Funding Associate for Arts & Humanities, King's Business School and Dickson Poon School of Law
Ruth Coughlin
Research Funding Associate for Natural, Mathematical & Engineering Sciences
Further information and resources
Dedicated research development support for each of the academic Faculties
Explore research funding opportunities at King's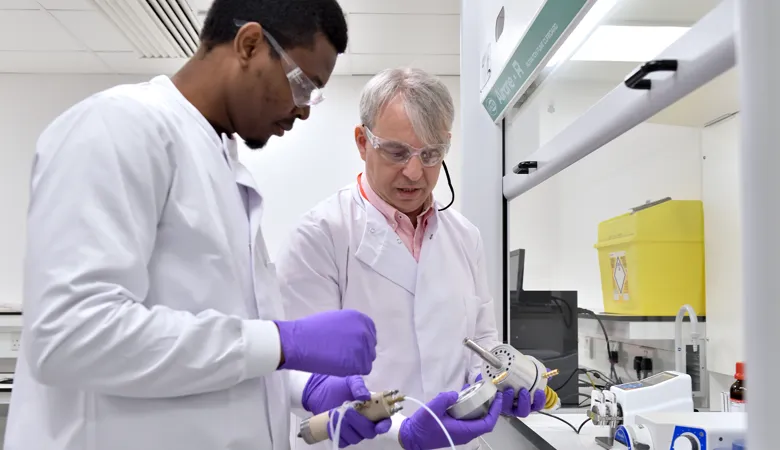 Our research culture and world-class research support services