Facilities for Shepherd's House Centre
The Centre's facilities include:
An immersive high-dependency simulation room
Four large six-bedded ward spaces
One large eight-bedded ward space
10 learning spaces for multipurpose teaching and group learnings
Three independent learning rooms
One community apartment (capacity >350 learners)
Find out more below. 
Simulation spaces
Simulation wards
The facility is modelled to an almost exact replication of a real ward environment where students can exercise highest and best quality care and treatment.
The Centre has four six-bedded, and one eight-bedded simulation wards, which can be used for multiple types of training including development of team building skills, physical assessment skills, managing crash/critical situations, and other diagnostic and interventional skills. It also includes: 
Wall-mounted medical air and oxygen ports, to allow learners to practice skills related to airway and breathing management
A call bell system and necessary electric sockets to plug in adjustable beds and simulators
Video recording cameras in each ward space allow the learners to practice self-reflected skills
Hand washing sinks and hand sanitiser facility with storerooms/cupboards
High Dependency Units
The Centre's high dependency unit is equipped with beds, a human patient simulator (APOLO) and a birthing simulator (Lucina). The two-bedded unit facilitate application of skills including:
Caring for critical patients
Care and treatment prioritisation
Receiving and handing over
Undergraduate students of nursing, and life sciences practice interprofessional simulation-based education to acquire psychomotor, cognitive and behavioural skills required to achieve their set learning outcomes.
The area features a bed specifically designed for caring for patients. On the patient monitor there is a mounted LED screen to display supporting information.
The space is fitted with cutting-edge audio-visual technology, which makes it easier to record clinical scenarios. The control room also provides the ability to observe and control simulation sessions being run elsewhere. Sanitisers and hand washing sinks have also been fitted for convenience.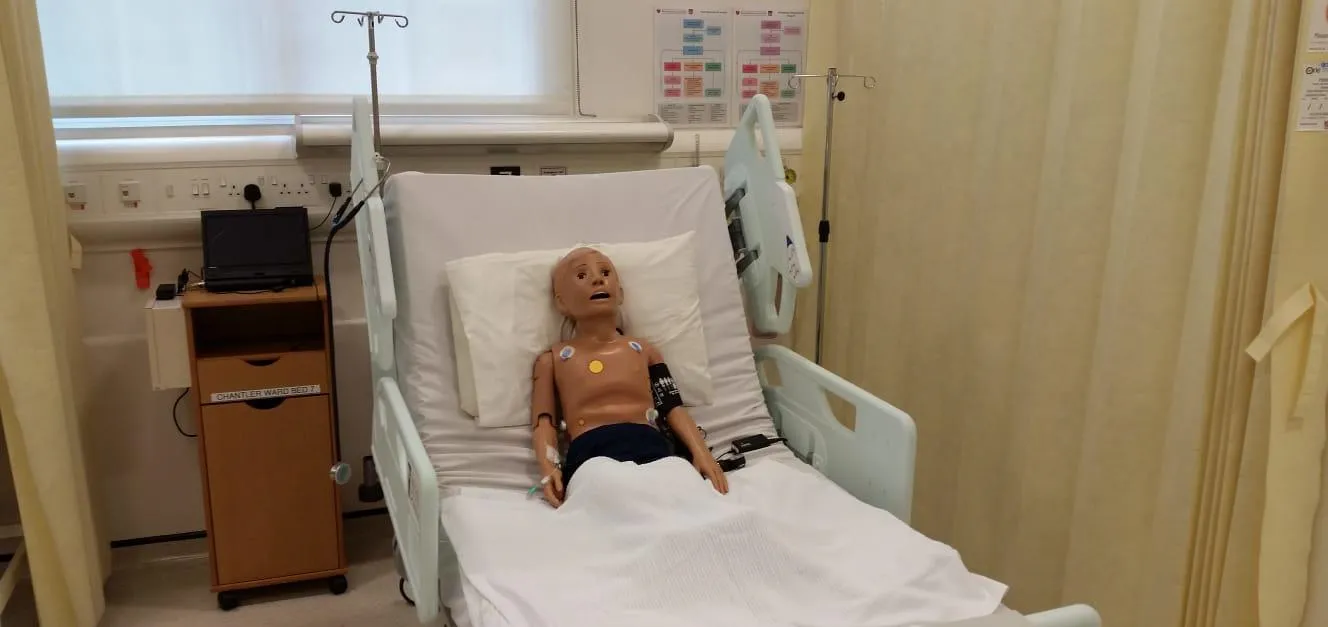 Learning Spaces
The Centre encompasses ten learning spaces in which two of them can be separated by flexible sound-proof dividers and can be opened up into two big classrooms/conference rooms for large group discussions/teaching. Each of the learning spaces has got different capacity ranging from 15-30 persons for learners with varying group sizes.
Each of them has got smart touch board screens to facilitate video presentation as well as classroom teaching notes. These rooms are suitable for usage in a variety of settings, including presentations, lectures, tabletop teachings, workshops, and debriefing sessions. In every one of the rooms, there is the possibility of rearranging the furniture to accommodate a variety of needs.
Home Environment / one-bed Apartment
This one-bed flat features a bedroom, living room with attached kitchen and bathroom that are more typical of a middle-class or affluent home. Our students may perfect their home medical caregiving skills in this comfortable setting. The video recording camera inside the bedroom can record student's performances which is later debriefed on. The storeroom inside the apartment allows the low fidelity manikins to be stored at easy reach.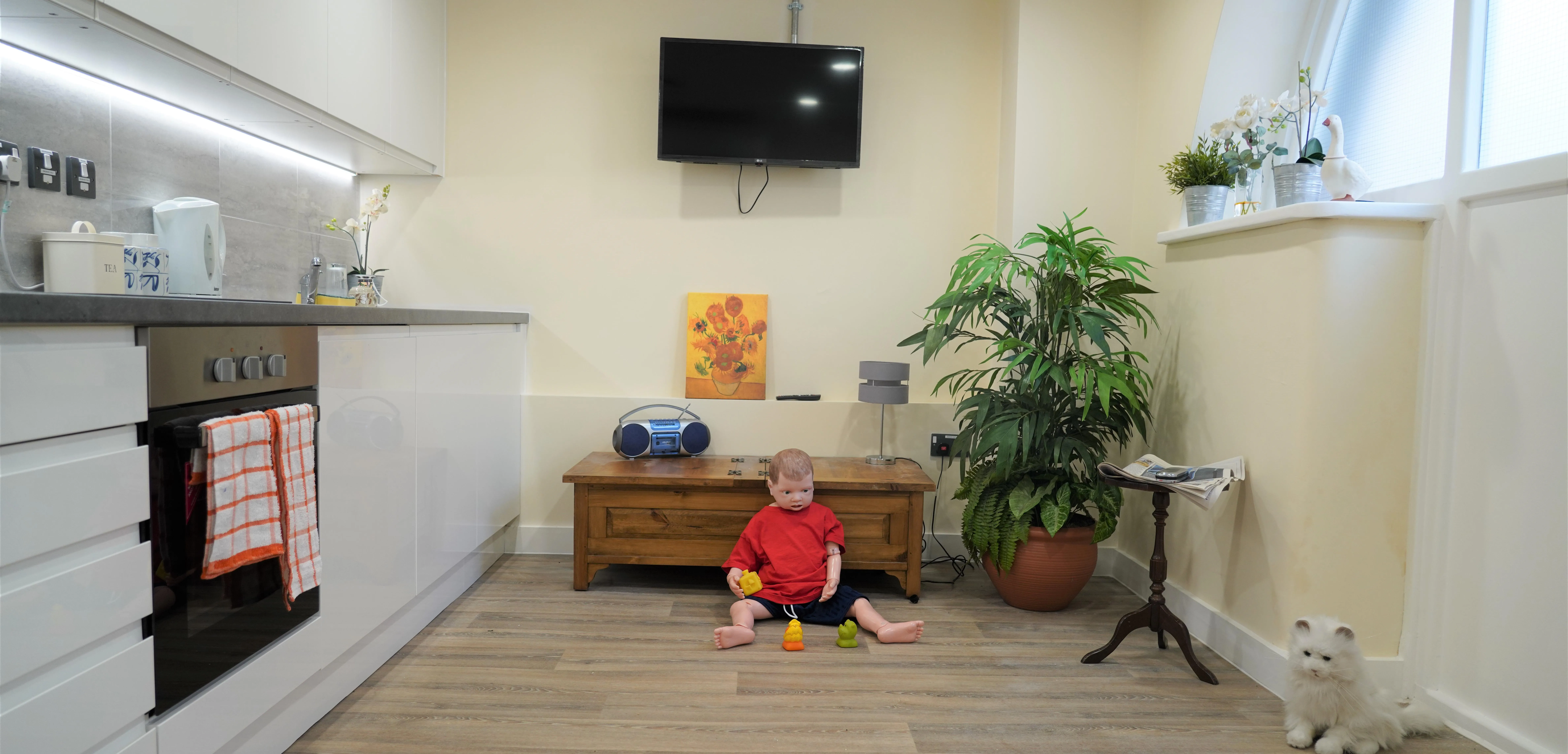 Independent Learning Spaces
The facility holds three small independent learning rooms where students can practise their clinical skills independently. The rooms are booked by the students through online KEATS portal and are being equipped with necessary partial task trainers and equipment to assist the students' independent learning. Peer-to-peer teaching and learning can also take place. CCTV cameras are installed in the room for students' safety and security. During times of assessments the centre holds the capacity to provide more such rooms by individual equipment request bookings.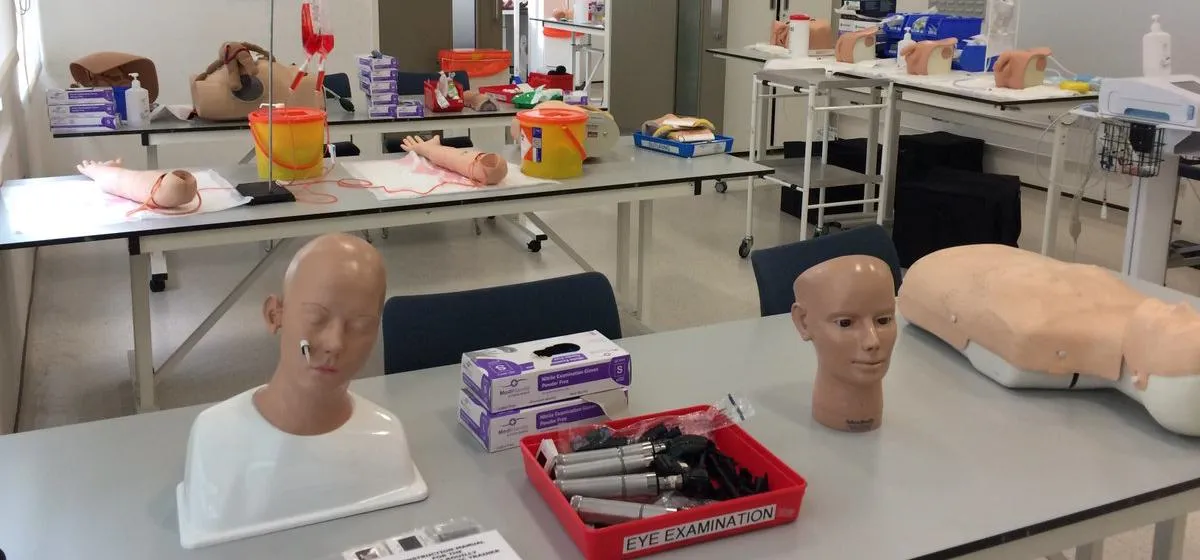 Find out more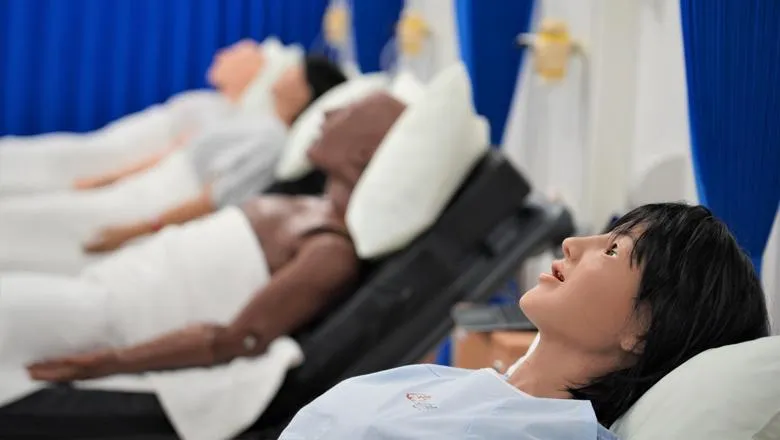 Find out more about facilities and equipment at Guy's Campus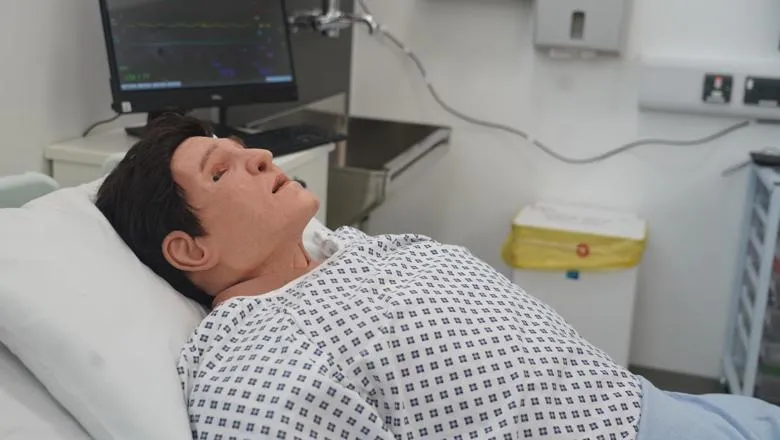 Find out more about facilities and equipment at Denmark Hill Campus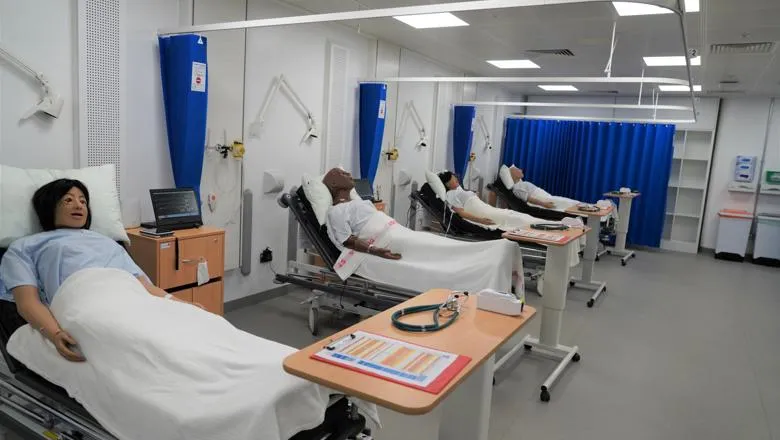 Facilities available at the Weston Education Centre.