Applicant Data Collection Notice
The King's Admissions Office is part of King's College London ("King's", "the university", "we", "us", or "our"). If you have any questions about this notice, please contact the King's Admissions Office: admissions.confidential@kcl.ac.uk
This Applicant Data Collection Notice applies to applicants to the university, which is defined as anyone who has created an account on King's Apply and/or started and/or submitted an application to King's. This includes applications submitted via UCAS, Department for Education Apply, or via King's Apply.
This Applicant Data Collection Notice supplements the following wider privacy notices: King's College London Core Privacy Notice , Student Data Collection Notice and the Prospective Student Data Collection Notice. All data is processed in compliance with UK data protection legislation and College governance.
About the King's Admissions Office
The King's Admissions Office is responsible for assessing and processing applications from applicants hoping to study at the university. This includes applications to undergraduate, postgraduate taught and postgraduate research programmes, as well as alternative programmes of study on offer, including but not limited to, King's Foundation programmes, incoming Study Abroad students and Medical Electives. More information can be found in the university's Admissions Policy.
What information do we collect?
We collect your personal data when you apply to study at Kings, whether you apply through UCAS, the Department for Education or directly through King's Apply. Data can also be collected during the application process.
The data that we collect includes:
your name, date of birth, unique personal identifiers such as a UCAS personal identification number (PID) and/or King's Student Number and personal contact information such as your address and email address;
the name of other individuals such as members of your family if you nominate them to act on your behalf in the application process;
information about your school or institution;
passport information;
your image;
information about your qualifications including your achieved and predicted grades, and examination results;
socioeconomic information about you, this includes information about whether you have experienced care, have forced migration status, you are estranged and/or other data collected by UCAS;
personal statements and research proposals you provide as part of your application;
references and employment history where you have been in employment;
funding information, fee status assessment and visa applications;
interview notes and scores, where you have been interviewed;
notes of any correspondence or meetings with you;
names and contact details of agents if you have used an agent to apply and authorised them to act on your behalf.
In addition, special category (more sensitive) information is collected at the time of application and during the admissions process. This includes:
Disability information
Criminal Record information
Ethnicity
Documents of a sensitive nature to support the application process, for example, information about mitigating circumstances or hardship.
How do we use the information we collect?
The King's Admissions Office processes your personal information in order to:
manage your application including assessing and making decisions on the information provided, as well providing administrative support for the admissions process and enrolment;
enable the establishment of your student record where your application has been successful;
work with other teams and departments at the university such as Disability Support and Inclusion, Visa and Compliance, Widening Participation, Faculty staff, Student Services staff such as King's Residences, to support you with the admissions process.
enable the compilation of statistics and management information, or to assist other organisations or individual research workers to do so, provided that no statistical information which would identify the applicant as a person will be shared or published;
provide applicants with more information about studying at King's and about the course(s) for which applicants have applied.
support the improvement of admissions systems for future admissions cycles and resolve technical issues on your application.
Our legal basis for processing your information
We rely on the following lawful basis to process your personal data:
Contract where it is required to deliver an agreement (or 'contract') we have with you, or with the view to enter into a contract with you;
Public Task where the processing is necessary for Kings to carry out its official functions;
Legitimate Interests where the processing is for a legitimate interest of the university or a third party, and that interest is not overridden by your interests and rights such as producing statistics and internal research to improve our services;
Your consent in circumstances where you have a genuine choice about the processing, and the ability to change your mind at any time such as opting to receive marketing communications from us.
To provide our service we also need to process data that is considered more sensitive by the law (known as 'special category data'). Because of this sensitivity, this data needs an additional lawful basis. When processing your special category data we will rely on:
Processing being necessary for reasons of substantial public interest. For example, where processing your data is necessary for Kings to fulfil a regulatory requirement. A full list of the substantial public interest conditions the College relies on can be found in the King's Data Protection Procedure.
your explicit consent in circumstances where you have a genuine choice about the processing, and the ability to change your mind at any time.
We also process data to meet our statutory obligations such as monitoring and gathering data to meet our equal opportunities obligations and reporting requirements to governmental bodies.
Who do we share your information with?
Our provision of an effective student admissions service at King's includes multiple internal teams including our central student support service and faculty teams. Your personal information will be shared by us internally within King's on a need-to-know basis and in compliance with the King's Data Protection Policy and Procedure.
Where you declare a disability or health condition as part of your application, this will be shared with our Disability Support & Inclusion Service who will contact you to discuss any reasonable adjustments you may need. For further information, see their Student Support Service Privacy Notice.
Where you fit certain criteria, for example you have are a care leaver, you are estranged, have forced migrant status or have been involved in one of our outreach schemes such as K+ your data will be shared with our Widening Participation and Outreach team.
Sharing your information with organisations external to King's
If you are successful in applying to a programme which requires a enhances DBS check and occupational health clearance to enrol, your data will be shared with the following third parties:
Atlantic Data to initiate an enhanced DBS check on your behalf.
Cority or Cohort (Occupational Health Systems) to initiate the occupational health clearance process with our NHS trusts.
Examples of other organisations and when we might share your information are:
Study Abroad and Summer Programmes Applicants – Your Home Institution
Personal information such as your application status, your offer details, the reasons for a decision and your response may be shared with your Home Institution to facilitate your Study Abroad or Summer Programmes application.


Applicants with Agents
Personal information such as your application status, your offer details, the reasons for a decision and your response may be shared with your Agent to facilitate your application.


Applicants seeking Scholarships / Funding
Personal information such as your application status, your offer details and the reasons for a decision and your response may be shared with third parties such as industrial partners and other partner companies providing funding to facilitate your application and to receive funding or a scholarship. Postgraduate students receiving studentships will also have their information shared with the UK Research Council as part of a statutory return and this will include diversity monitoring information such as your ethnicity.


HESA/Statistical reporting
Your data will be used in the university's statuary returns to HESA.


Qualification and test verification services
We may share your information with some third party services to assist with verification of your English Language Test results or examination results, or to resolve queries about your qualifications. These organisations include UK ENIC and IELTS verification services.


UK Visa and Immigration
Should you require a visa to study in the UK, we will share you information with UK Visas and Immigration (UKVI). This includes data that would be found in your passport and details of your examination results.


Partner institutions and providers
Some programmes are run in conjunction with partner institutions or providers. These can be located in the UK, EU or outside of the EU. Your application may be shared with these partners to make admission decisions. For those applicants studying Degree Apprenticeships, your data will also be shared with your employer and Ofsted.
Examples of businesses contracted to help us deliver our services include:
NashTech, our service provider based in Vietnam who maintain and develop the Admissions Portal (King's Apply). KCL is the Data Controller and NashTech Ltd (UK) is the Processor of Personal Data (with NashTech Vietnam acting as sub-Processor to NashTech Ltd). 

Our service partners may use your data to develop and test our system and to help us resolve any technical difficulties relating to your application. All service partners are certified to operate under ISO27001 and follow UK GDPR law.

QSES provides services to King's to support applicants through the admissions process and respond to applicant queries. 


If you are required to make a payment via the King's Apply portal for an application fee or deposit of tuition fee for example, your data will be collected by WPM Education and Global Payments to enable the payment to go ahead.
Legally enforceable data sharing agreements are put in place with third-party suppliers in compliance with the King's Data Protection Policy and Procedure.
How long do we keep your information?
If you are successful in your application, we will keep your information permanently as part of the corporate student record.
If you are unsuccessful in your application, we will keep your information 6 years in order to facilitate future applications and for statistical purposes.
Full details regarding our retention policies and schedule may be found here https://www.kcl.ac.uk/aboutkings/orgstructure/ps/audit/records/retention/index.aspx.
What are your rights and who to contact if you have a concern?
To find out more about how the university deals with your personal information, including your rights and who to contact if you have a concern, please see the university's core privacy notice at https://www.kcl.ac.uk/terms/privacy.aspx.
More information and how to make a complaint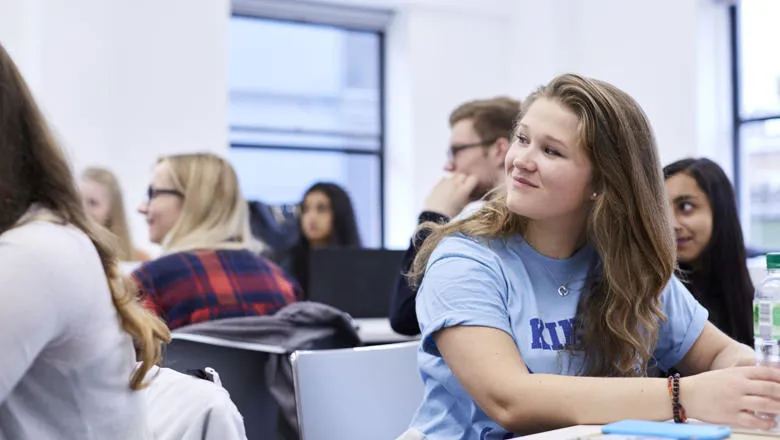 Learn everything you need to know about applying to King's College London.
How to apply for a taught postgraduate course at King's.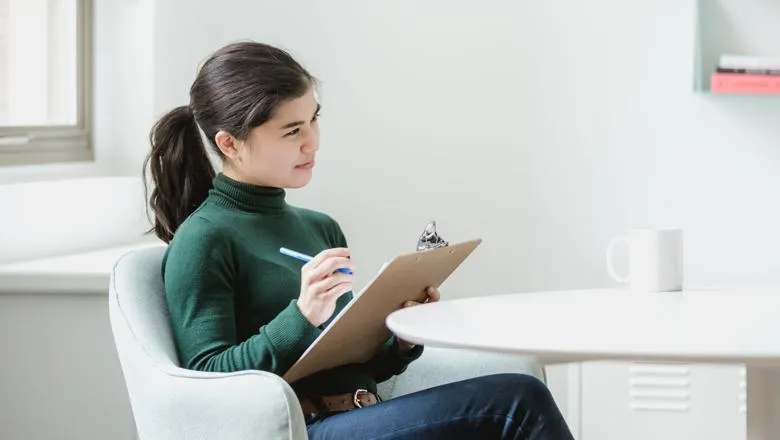 Read our guide to find out how to apply and more.