Be Well Schools support wellbeing and promote better mental health in our school communities. We are working with teachers to set up spaces in schools as part of the South London Listens partnership. 
What is South London Listens?
South London Listens is a partnership programme designed to prevent a mental ill-health crisis resulting from the impact of Covid-19. Over 6,000 people across South London contributed their thoughts to shape this campaign. Community leaders play a central role in the programme, actively participating in governance and decision-making structures.  
What are Be Well Schools?
In collaboration with South London Citizens, South London & Maudsley NHS Foundation Trust and local authorities, King's Social Mobility and Widening Participation Department work with schools to sign-up as Be Well Schools. 
A Be Well School provides a supportive space within the school for open discussions on mental health. Trained Be Well Champions are available to signpost students, staff or parents/carers to appropriate services. A Be Well School serves as a platform for discussing the social determinants that contribute to mental ill-health and use community organising to drive impactful change. As part of a wider civil society network, Be Well Schools can also influence and improve services through being connected with senior leadership staff in the NHS and local authorities.
What are the benefits of taking part? 
Schools play a vital role in supporting young people's mental health and wellbeing. By becoming a Be Well School you have access to:
Mental Health Be Well Champions training.
Community Organising training and on-going support from the King's Community Organiser (Mental Health) and the Mental Health Promotions Team at South London & Maudsley NHS Foundation Trust.
Be Well Organisation accreditation from South London and Maudsley NHS Foundation Trust.
Opportunities to influence and change services through a wider civil society network that connects Be Well Organisation members to senior leadership staff in the NHS and local authorities.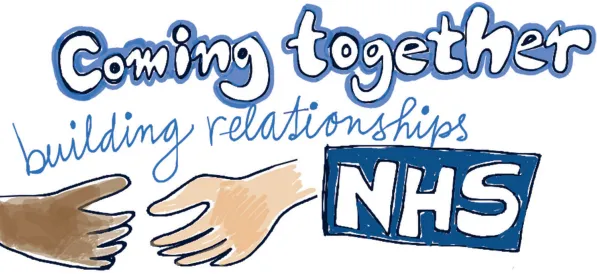 "We are delighted to be part of this project here at Newlands. By simply providing a space to talk for students, staff and parents/carers we have already seen new connections organically forming. "
Who can take part? 
To become a Be Well School, you need to:  
Be based in South London.
Form a team of staff, students and parents/carers to be responsible for developing Be Well activities.
Ensure at least one school staff member completes the required training.
Create a Be Well Organisation Action Plan.
Conduct regular listening circles within the school.
Provide information and signposting. 
Commit to running Be Well activities for a minimum of one year.
When & where does it take place?  
Be Well listening circles and activities are carried out termly and take place within the school for a minimum of one year.
Teachers can sign-up their school throughout the year.