04 January 2021
Happy New Year from King's Employer Engagement
Andrew Wright, Head of Employer Engagement
We wish all our employer, industry and alumni partners a very happy new year.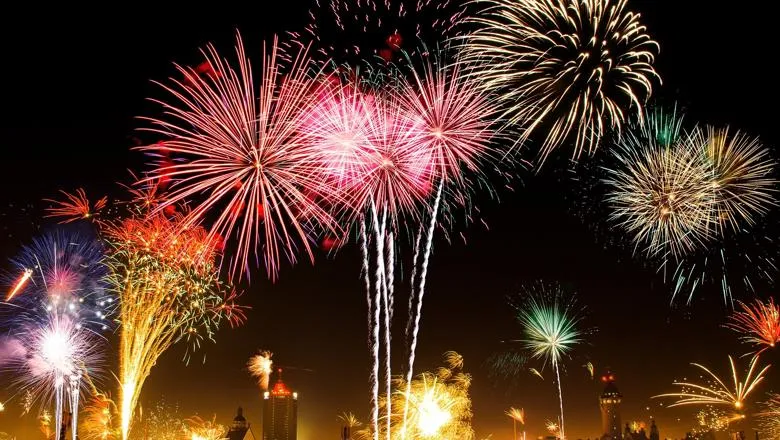 Fireworks celebrating new year
We hope you had a relaxing and safe new year and are looking forward to the further opportunities presented by the start of a new term here at King's College London.
In a year like no other, we've seen significant changes in our engagement and offer over the last few months, completely rebuilding our plans and offering new, flexible and innovative methods of reaching our diverse and international student population studying with us across the globe. These have brought many challenges in adapting to new virtual platforms and opportunities, reaching and engaging with talent and for resource and budgets both for ourselves, and for many of our partners also.
Throughout the last few months, we've been heartened by the support of partners around the world, keeping us informed of their latest challenges - and working collaboratively to identify possible solutions here at King's to support your organisation and its strategy. But we know this has often meant tough decisions in how, when and where to engage, with changes or cuts in graduate recruitment and trying to identify new forms of return on investment.
So, to all of our partners - thank you. Thank you for sharing those struggles, for trusting in us to adapt and deliver new opportunities, events and provision and for continuing to recognise the breadth of talent here at King's.
Across autumn - and our seven week-long Focused Festivals, we have seen an average of 570 attendees to each, and a total of 3,419 individuals attended our virtual 'exhibition halls', 1,355 attendees at our virtual panels and many more attending master classes, workshops and mock interviews.
We know that not everything has been perfect, and we're listening and learning from that feedback to generate even more ways of engaging in 2021 and beyond. Here's just a few of the opportunities we're planning for the new year, as we continue to expand and diversify our delivery...
Our Focused Festivals run again throughout spring in areas covering Internships, Placements, the Public Sector, Finance, Technology and culminating in our Graduate Jobs Festival next February - we've listened and adapted some of the formats, with booking now open for masterclasses and our two virtual fairs
Our refreshed suite of meaningful work experience programming steps up a pace with the launch of our new Practera platform, expansion of our Insights Programme and our new Springboard programme for under-represented groups
Our Global Placements function is thriving with new programmes coming on board in King's Business School, new placement activities and events and digital ways to help our students bring new ideas to your organisation
Our first-ever Focus on China festival will be held in March, inviting employers to share their opportunities with our growing Chinese cohort at King's
Our focus and commitment on diversity, inclusion and equality continues and we will be publishing a statement of intent and a range of planned interventions intended to bridge the continued attainment gap and to deliver actions on race equality and strengthening support for Black, Brown, Asian & Global Majority backgrounds in early 2021
Thinking further ahead...
We're already working hard on plans for summer, autumn and beyond to bring the most appropriate options to our employer partners around the world as we continue to navigate into the second year of the COVID-19 pandemic. Details of our plans will be shared with partners in due course and we hope to canvas further ideas and feedback this spring.
Rankings success for Kings...
With all of this change, it was particularly pleasing to see King's rise 10 places in this year's Global Employability Rankings in December up to 21st globally. So, from all of us at King's Employer Engagement, we thank you for all your continued support throughout this most different of years, and look forward to working with you again, both virtually and (hopefully) physically, this year!
King's Employer Engagement
Andrew, Ardy, Cristiane, Fiona, Hannah, James, Jeremy, Jonathan, Kalina, Madeleine, Markus, Melissa, Naomi, Nicholas, Parm and Phil

Globe
In this story