04 November 2021
Entrepreneurial people will power us towards a healthier, smarter, more equal and sustainable future
King's students, staff and alumni are developing and using their Entrepreneurial Mindsets to solve the world's most urgent problems, right now. And the good news is that you can join them!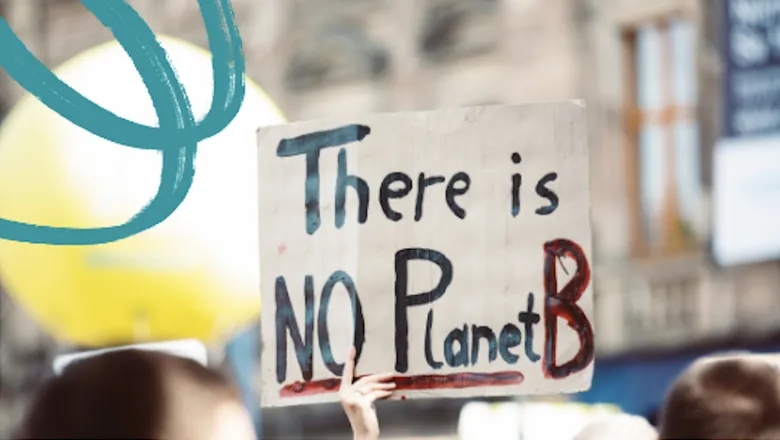 The UK's hosting of the 26th UN Climate Change Conference of the Parties – or COP26 – in Glasgow has ignited important and urgent conversations about what humanity must do to protect people, planet and nature from runaway Climate Change.
We need Disruptive Ideas that change systems, Compelling communications that translates goodwill into action, Lean Thinking that conserves resources, rapid Validation of the best solutions so we can scale them as soon as possible, accelerated Team-Building across borders and societal divides, and an unwavering commitment to Get it Done.
Entrepreneurial people Commit to Grow these skills every day and, contrary to traditional stereotypes, leverage them to help imagine, design and create a better future - whether that's within government, NGOs, corporate organisations and start-ups.
Our report on The first Three Years of the Women's Entrepreneurship Network also shows how supporting more women-led ventures will maximise the social and environmental impact from disruptive ideas.
7 King's Start-Ups Changing the World, Today
See Sustainable Development Goals (SDGs) here.
The Smile App - SDG 3, 10, 11
Mental health app for families dealing with long-term and life-threatening health conditions, and those who are feeling low, anxious or overwhelmed.
The Smile App offers our customer practical mental health support through bite-sized written, audio and video content delivered by clinical experts.
StepEx - SDG 4, 9, 10
The only FSC regulated provider of Future Earnings Agreements (FEAs) which provides more people with the finance they need to achieve their professional potential.
Using the latest technology to predict and verify incomes, FEAs mean the amount you pay for your course depends on the graduate earnings you achieve, making education more accessible to those who don't have access to savings.
Uwana Energy – SDG 1, 7, 9
Improving access to stable electricity in Nigeria with support from regular people from all over the world.
Uwana serves energy-poor Nigerians who need an alternative to the unstable grid. Their solution offers customers solar energy that they can have now and pay later by connecting them to peer lenders that they will repay in monthly instalments to fully own the solar system.
Coolzen - SDG 3, 5, 10
A non-invasive medical device for menopausal women suffering from hot flashes.
Coolzen offers women relief by automatically detecting the onset of a hot flash, bringing down the temperature of the user and repeating the process, every single time.
Guna Organics – SDG 1, 5, 15
Guna organics works for upliftment of women farmers relentlessly since 2014 and has played a key role in the development of India's first eco village in Ladakh. Our vision is vertical integration of organic farming and solar technology.
We provide certified organic and organic solar dried products to modern customers. With our interventions we have enhanced livelihoods by 33% and reversed migration from 27 to 75 households in our eco village.
Black Ballad – SDG 3, 5, 10
Black Ballad exists to help every black woman realise how she can change her world, through every click she makes and every conversation she has.
We tell stories, host events and create experiences for, by and about black women that they can't and won't get anywhere else. From our articles and podcasts, to our thriving membership and community, Black Ballad exists to do one thing - help black women in Britain and beyond live their best lives.
GrandNanny – SDG 4, 5, 8
Connecting parents with safe, local older people for childcare, Grandnanny aims to build age-integrated communities and see Grandnannies at every school gate in the UK.
Eight million UK families lack reliable, quality childcare which is a major contributor to the gender pay gap. By helping midlife+ people with childcare experience into rewarding work, Grandnanny helps close both the gender pay and gender pension gaps in the UK.
7 Ways to Engage with COP26
If you know you want to solve problems that create a healthier, smarter, more equal and sustainable future, engaging with conferences and gatherings like COP26 is a golden opportunity.
They are valuable and easy ways to research problems, analyse the solutions already out there, spot opportunities others have missed and conduct customer research. Here's how to get started:
How We can Help You Change the World
If you are someone who wants to make a difference, building your Entrepreneurial Skills is essential to help you make that desire a reality.
💪🏼 Learn entrepreneurial skills: Skill up, Look Sharp
💡Put your idea to test: The Idea Factory
🙋🏾‍♀️ Join Women Entrepreneurs Network
✉️ Sign up for our Newsletter
🎤 Listen to our Disruptors Podcast
🚀 Apply for King's20 Accelerator
Katherine Horsham, Operations Manager
Delivering the UN Sustainable Development Goals
King's College London has a long and proud history of serving the needs and aspirations of society. We are committed to the UN Sustainable Development Goals (SDGs) as a university, and we use them as a framework for reporting on our social impact. The SDGs are a set of 17 goals approved by the 193 member states of the United Nations (UN) which aim to transform the world by 2030. These programmes supports SDGs 7, 8, 10 and 13.