25 August 2022
King's partners with Amberjack to support attraction & talent this September
Andrew Wright, Associate Director (Employer Engagement & Work-based Learning)
King's Employer Engagement supports key autumn event for employers recruiting graduate talent.
Amberjack Attraction Workshop
King's Employer Engagement function is delighted to be working with Amberjack Global on their upcoming 'Attraction Workshop' designed to educate graduate recruiters and early careers professionals on the latest trends in attracting talent from universities, schools and colleges in 2022.
Andrew Wright, Associate Director (Employer Engagement & Work-based Learning) will be joining a panel to delve into their recent Insights data and look at some of key reasons as to why Attraction' was the 2nd biggest challenge faced by employers in the 2021/22 recruitment season.
The virtual workshop, featuring an expert panel will be facilitated by Amberjack's Attraction Lead, Su Hadley.
In this story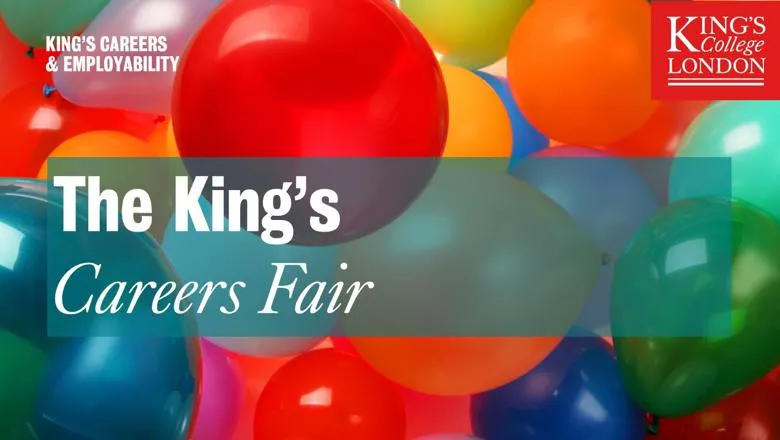 This new event brings together employers form a range of corporate sectors to meet our students and recent alumni.