09 May 2022
New book and investor conference for Global Shareholder Stewardship project
This month, the Global Shareholder Stewardship project, based at The Dickson Poon School of Law, will bring together global academic experts and institutional investors, to discuss the future of Stewardship and launch a ground-breaking new book.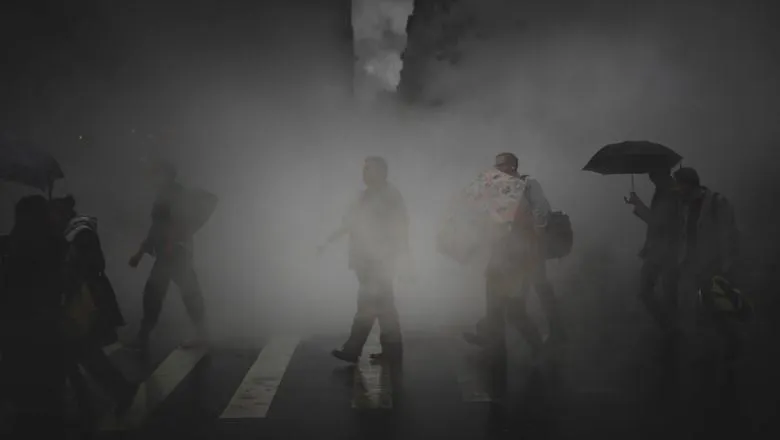 The book, Global Shareholder Stewardship, provides the first in-depth comparative and empirical analysis of shareholder stewardship, revealing the previously unknown complexities of this global movement. It includes an in-depth report on each of the twenty jurisdictions which has adopted a stewardship code and an analysis of stewardship in the world's two largest economies which have yet to adopt a code. It has received glowing reviews from nine leading corporate law academics and leading practitioners who have described it as "a masterful study", "a tour de force of comparative scholarship", a "goldmine of information" and "essential reading for those seeking to understand the evolving pattern of global corporate governance."
The editors of the book – Dr Dionysia Katelouzou, King's College London, and Professor Dan W. Puchniak, National University of Singapore – describe its impact as follows: "This book project shatters the narrow, myopic, and inaccurate prior understanding of UK-centric shareholder stewardship. The result is a multi-jurisdictional, pluralistic, and truly global understanding that illuminates the complexities, challenges, and possibilities of one of the most intriguing corporate governance and financial regulatory mechanisms of our time."
They credit the success of the book to an "intellectual odyssey [that] could not have been achieved without global collaborations [which] were built on a unique gathering – the Global Shareholder Stewardship conference – held at King's College London in 2019."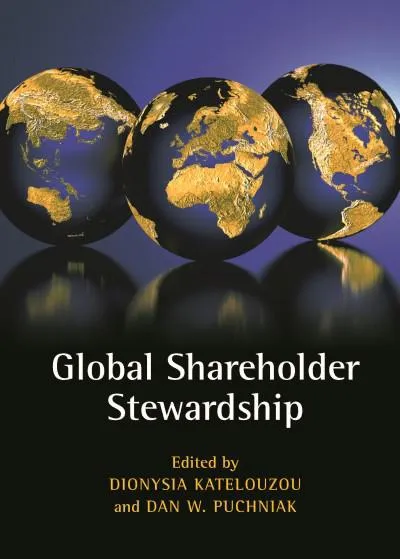 This Conference – co-organised by The Dickson Poon School of Law, the European Corporate Governance Institute (ECGI) and the British Academy – will focus on Investor Stewardship in an Uncertain World. It will bring together academic experts, policymakers and institutional investors, and feature a series of roundtable discussions designed to foreground the thoughts and reflections of investors on past, current and future uncertainties, including COVID-19, climate change and global conflicts.
In addition to launching the book, the Conference will look at the impact of increasing uncertainties, pandemics, systematic risks and socio-political events on investors and their approach to stewardship, and include findings from the British Academy-funded research project Covid-19 and Investor Stewardship: The Need for Responsible Ownership in a Time of Emergency, led by Dr Katelouzou. Thematic panels will range from the wide variety of stewardship frameworks and practices to stewardship reporting and accountability, and from disruptive technologies and ESG to systematic risks, and help to reframe the future of investor stewardship.
The Global Shareholder Stewardship research group is funded by the British Academy's Partnership with the Department for Business, Energy and Industrial Strategy, the ESRC Social Science Impact Fund, The Dickson Poon School of Law and the Transnational Law Institute.
In this story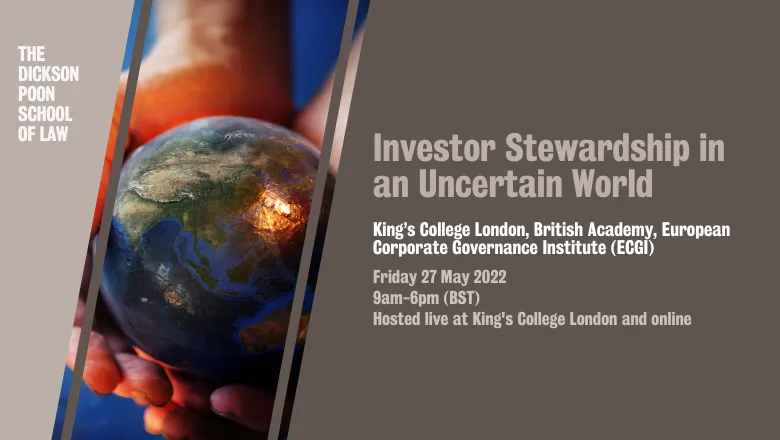 Discuss the challenges of the effective implementation of investor stewardship in times of uncertainty.