25 January 2023
Virtual Reality Experience transports students to Ancient Greece
New immersive experience at King's allows users to step back 2,500 years to consult with ancient Greek gods.
The Virtual Reality Oracle (VRO) is a first-person VR experience of the ancient Greek oracle of Zeus at Dodona c. 465 BCE. It has been created to help A-Level students studying Dodona and those teaching them to show what it might have felt like to be there. The VRO lets users immerse themselves in the stories of ancient Greek men and women as they consult the gods for advice.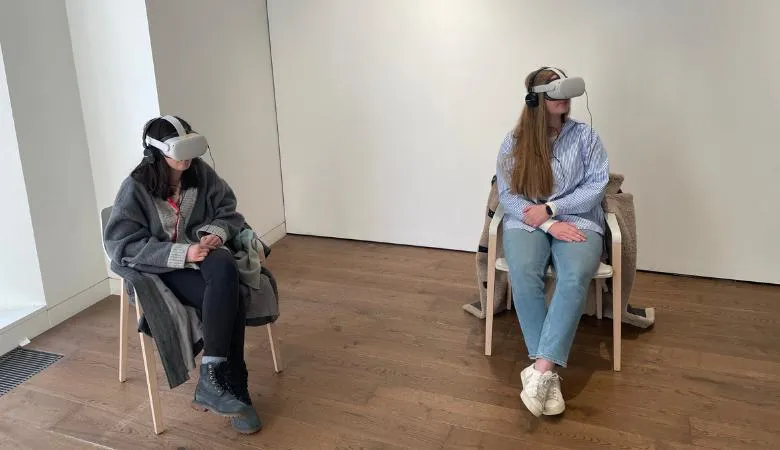 Attendees exploring The Virtual Reality Oracle
For centuries, ancient Greeks visited oracular sanctuaries – sacred sites where they could ask the gods to reveal secrets of the past, present and future. This experience brings to life the stories of several pilgrims as they visit the oracle of Zeus at Dodona in northwest Greece.
Dodona was said to be the oldest oracle in Greece and attracted people from across the ancient world, including those who were enslaved. Visitors to the oracle wrote their questions for Zeus on lead tablets, often as wide-ranging as health, relationships, and freedom and received their answers through an oracular oak tree.
Inspired by these deeply personal questions that pilgrims asked at Dodona, wearing a VR headset the VR Oracle offers the chance to look around and explore, discover the lives of the pilgrims that visited Dodona, hear their concerns first hand and take part in the oracular ritual for yourself .
The free installation at Bush House showcased the collaboration between academics at King's, the University of Bristol, the University of Bath. The team are also working with museum curators and aim to develop museum installations of the VRO. To help a wide range of audiences view the VRO, in the future they will be pioneering an accessible, online VR resource.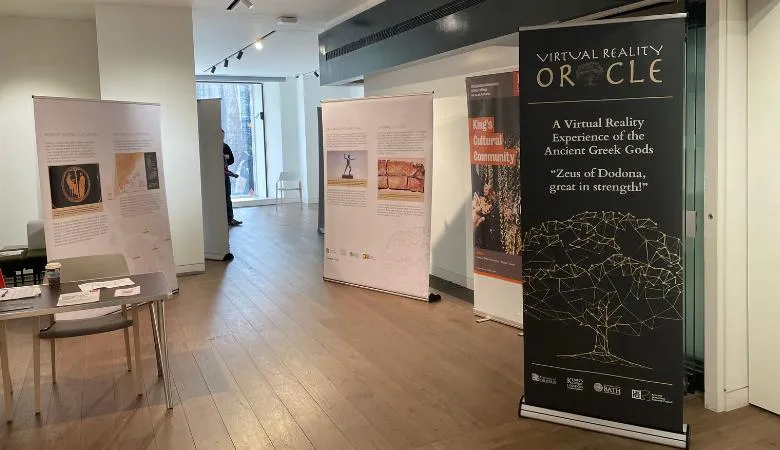 VRO at Bush House, King's
The VRO aims to enhance historical understanding of ancient Greek ritual activity and different methods of ancient divination and to better understand the role of the senses and brain activity in users.
The VR technology was created in collaboration with Friday Sundae Studios. The project is funded by the UK Arts and Humanities Research Council.
In this story
What was it like to consult the ancient Greek gods? What questions did people ask? What advice were they given?