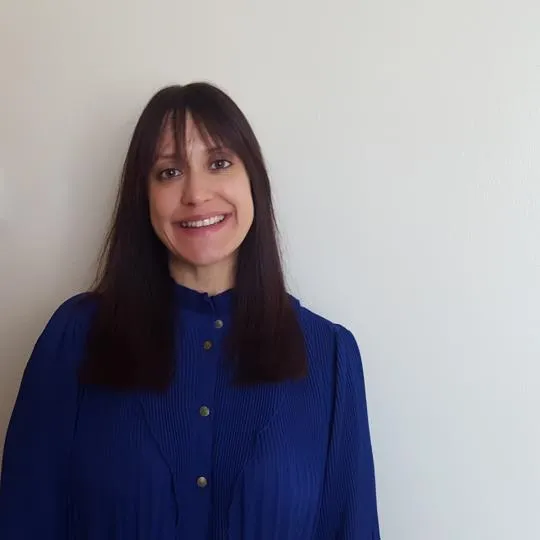 Mrs Anissa Djerbib RN, MSc, PGCE, BSc (Hons)
Senior Lecturer in Advanced Practice Education
Contact details
Pronouns
she/her
Biography
Anissa qualified as an Adult Nurse in 2004 and is a seasoned Advanced Clinical Practitioner with over 14 years of expertise across primary, community, and urgent care. She served on the Primary Care Simulation Group and the Portfolio and Competency Standards Group for the South Yorkshire and Bassetlaw Faculty of Advanced Clinical Practice, writing the Primary and Community Care ACP competencies, which informed the NHS England (formerly HEE) ACP e-portfolio.
Her commitment to advancing clinical education led her to embark on an academic journey in 2017 when she assumed the role of Senior Lecturer at Sheffield Hallam University. Here, she taught across all aspects of the Advancing Practice programs, including the MSc Advanced Clinical Practice and the Post Graduate Diploma Physician Associate Studies. Anissa excelled as the Module Lead for the Non-Medical Prescribing (V300) program, orchestrating a successful redesign and obtaining NMC and HCPC reapproval.
Having relocated to London in 2020, Anissa joined London South Bank University as a Senior Lecturer and Deputy Course Director on the Non-Medical Prescribing program. In 2021, she transitioned to the Community Nursing team, where she spearheaded the development, delivery, and leadership of an Advanced Clinical Assessment and Consultation Skills module for District Nursing students. Additionally, she oversaw three other modules focusing on leadership and management across the District Nursing and Specialist Community Public Health Nurse programs.
Anissa is passionate about collaboration and co-production with students and service users, as well as integrating innovative teaching strategies, technology, and simulation-based learning to foster a learner-centred approach.
Anissa possesses extensive experience in advanced practice at a strategic level, demonstrating a profound understanding of both national and international impact.
Teaching
Lead on: Advanced Assessment Skills for Non-Medical Practitioners 
Teach on: Advanced Clinical Practice MSc, PG Dip, PG Cert
Nurse or Midwife Independent and Supplementary Prescribing
Applied Pathophysiology in Advanced Practice