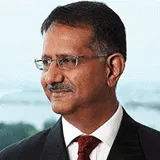 Asad Jumabhoy
CEO, The Scotts Group
King's Business School Advisory Council Member
Biography
Asad Jumabhoy started his career in 1986 at his family's Ascott International, a pioneer in the serviced apartment industry. When the family sold the business at the turn of the century, he moved on to introduce the first private sector VAT refund business for tourist shopping in Singapore. He developed a deep knowledge for product digitization in VAT refunds; mobile technology and data analytics in consumer loyalty & rewards; and in currency conversion for the credit card payments space.
As a significant shareholder, he built Global Blue from a fledgling operator to a 40 country network in VAT refunding, introducing dynamic currency conversion as a business for credit card acquirers internationally. After exiting to private equity Silverlake in 2012, he took a strategic stake and was Vice Chairman at the Fintrax Group/Premier Tax-Free, successfully exiting again to private equity after just 26 months in November 2015.
Asad is currently involved in property development and investment as well as developing new and disruptive technologies in the loyalty & rewards industry. He continues in his passion as an active polo player as well as serving on the board of the Yellow Ribbon Fund, a Singaporean charity re-integrating ex-offenders into society; a Trustee of Occidental College in Los Angeles, as well as the Advisory Board of MIT Sloan.