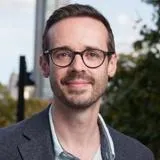 Dr Benedict Schofield
Reader in German. Co-Director of the Centre for Modern Literature and Culture.
Biography
Benedict Schofield is Reader in German and Director of the Centre for Modern Literature & Culture, and served as Head of German from 2014-2019. He joined King's in 2008, having previously held positions at the University of Cambridge and the Institute of Modern Languages Research, London.
Ben's research focuses on Transnational Studies and Comparative Cultural Studies, with core concerns in German and American Studies/German-American Relations, Shakespeare Studies/Anglo-German Relations, and European cultural practice. His publications include the co-edited volumes Transnational German Studies, German in the World, and The German Bestseller in the Late Nineteenth Century, and the monograph Private Lives and Collective Destinies. Class, Nation and the Folk in the Works of Gustav Freytag.
He is Series Editor for Transnational Modern Languages and Studies in Modern German & Austrian Literature, and German Editor for Modern Languages Open. From 2010-16 he served on the Executive Committee of the Association for German Studies.
Research Interests and PhD Supervision
Transnational Studies and Comparative Cultural Studies, especially German-language culture, identity and history in transnational contexts
American culture, the 'great American novel', and the history of German-American relations
Theatre and Performance Studies, especially Anglo-German theatrical relations and Shakespeare and Germany
European authorship and activism
Cultural representations of nationhood, especially 19th literature and history, Realism, the novel, popular culture, and the Bestseller
Ben's research interests span across the 19th, 20th and 21st Centuries and are situated at the intersection of Transnational Studies, Comparative Cultural Studies, German Studies, and American/English Studies. He has published on a wide range of subjects, including German-language culture and identity in transnational contexts (with a particular focus on contemporary German-American and Austrian-American relations); 19th-Century German culture (the novel, the bestseller, literature and nationhood, Franco-German/Anglo-German cultural relations); Anglo-German theatrical relations (contemporary directors; Shakespeare and Germany); European authorship (art, activism, and European cultural policy), as well as Dutch-language culture.
With his two co-edited volumes Transnational German Studies (with Rebecca Braun, 2020) and German in the World (with James Hodkinson, 2020), his research has contributed to the development of the field of Transnational German Studies. This seeks new ways forward for the discipline of German Studies through novel interdisciplinary research directly exploring the mobility of knowledge. Throughout his work, he argues for an understanding of the transnational as an interdisciplinary and transperiod methodology, which demands that we look again at how nations such as Germany conceptualised of themselves before the creation of the nation-state, across a range of historical contexts, but also beyond the nation-state, in the contemporary era. In his work, he thus aims to broaden understanding of what German Studies, American Studies, and Cultural Studies can be thematically and methodologically, taking that work to new audiences, beyond within and beyond the academy.
In 2020 he was awarded the Mount Vernon Fellowship of the Georgian Papers Programme, to pursue research on late 18th and early 19th Century German-American relations at the Washington Library at Mount Vernon, George Washington's estate.
Ben welcomes all enquiries from PhD students, and has supervised projects across a wide range of fields from the 19th Century to the present, including literary studies (German and Austrian literature, comparative literature, literature and historiography, fairy tales, life writing research, Realism and the novel, exile literature, Classical Reception Studies, Memory Studies); Theatre and Performance Studies (Shakespeare and fascism, contemporary German and Swiss theatre, theatre and memory, theatre and mourning, opera and operetta), and film (contemporary German cinema). In 2018 he was awarded the King's Award for Supervisory Excellence and the Faculty of Arts and Humanities Supervisory Excellence Award.
For more details, please see his full research profile.
Teaching
Ben teaches at all levels in the Department of German, with modules covering the culture and history of the German-speaking countries from 1750-present, as well as advanced translation. His teaching also includes introductory modules for first year students of the Modern Languages, involving multilingual materials from the French, Spanish and Portuguese speaking countries, and interdisciplinary modules open to students from across King's, including on European cultural policy. Ben has also taught extensively in the Department of Comparative Literature at both BA and MA level, and collaboratively with Liberal Arts on Global Cultures. He is currently leading co-curricular work at King's on a new College-wide Cultural Competency programme, and sits on the College's Curriculum 2029 Programme Board, and has particular interests in Decolonisation and Interdisciplinarity.
Expertise and public engagement
Ben has worked extensively with partners including Shakespeare's Globe (Cultural Olympiad, 2012); Southbank Centre (lectures/podcasts, 2013-14); National Theatre (programme notes, 2014); and Granta (Europe issue launch, 2019). In 2016 worked with Professor Elisabeth Dutton and Dr Emily Oliver on a multilingual Shakespeare performance as part of the official Shakespeare400 season, and in 2019 with Dr Catherine Smale and the British Council on the #SaveWildWords campaign.
He has also worked extensively on the European level, with the civil-society initiative A Soul for Europe, including on flagship European Institution events such as the 2014 'State of Europe' speech with European Parliament President Martin Schulz; the 2015 'New Narrative for Europe' with European Commission President José Manuel Barroso; and the 2016 re-launch of the 'New Narrative'.
Research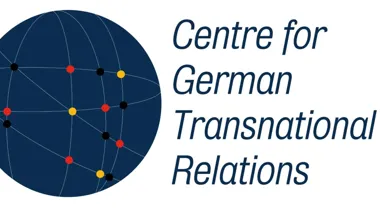 The centre examines Germany's changing transnational role in the economic, political and cultural spheres. We study how the recent rise of Germany to a position as a 'reluctant hegemon' shapes European economies as well as the world economy.
News
Dr Ben Schofield has won a Supervisory Excellence Award for his work with PhD candidates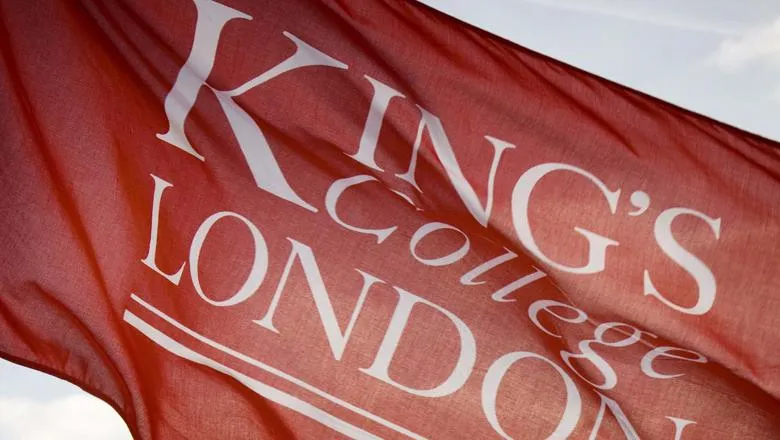 Research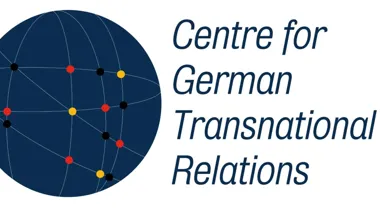 The centre examines Germany's changing transnational role in the economic, political and cultural spheres. We study how the recent rise of Germany to a position as a 'reluctant hegemon' shapes European economies as well as the world economy.
News
Dr Ben Schofield has won a Supervisory Excellence Award for his work with PhD candidates