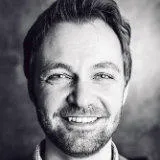 Dr Ferdinand Eibl
Senior Lecturer in Political Economy
Contact details
Biography
Ferdinand Eibl is programme director of the MA Politics and Economics of the Middle East. He completed his PhD in the Department of Politics and International Relations at the University of Oxford. He also holds an MPhil in Modern Middle Eastern Studies from the University of Oxford and a BA in Political Science from the University of Eichstätt-Ingolstadt and the IEP Rennes. Before joining King's College London, he was a research officer at the London School of Economics Middle East Centre. 
Click here to view Dr Eibl's website.
Office hours - Select a time to make an appointment 
Research
Political economy of distributive politics
Social policies in the MENA region
Crony capitalism
Civil-military relations and coups
Ferdinand's research focuses on the political economy of authoritarian rule in the Middle East and North Africa (MENA), particularly in the areas of distributive politics, crony capitalism, and the political economy of civil-military relations. His first book, Social Dictatorships: The Political Economy of the Welfare State in the Middle East, was published with Oxford University Press. His articles have been published in the British Journal of Political Science, International Studies Quarterly, the European Political Science Review, and the Journal of North African Studies, amongst others.
His regional expertise is North Africa, in particular Morocco, Tunisia, and Egypt. 
Teaching
PhD Supervision
Ferdinand is interested in supervising on the following topics:
Distributive politics in the Global South (particularly the Middle East)
Civil-military relations and coups
State-business relations and crony capitalism
The political economy of natural resources
Social policies in the Middle East