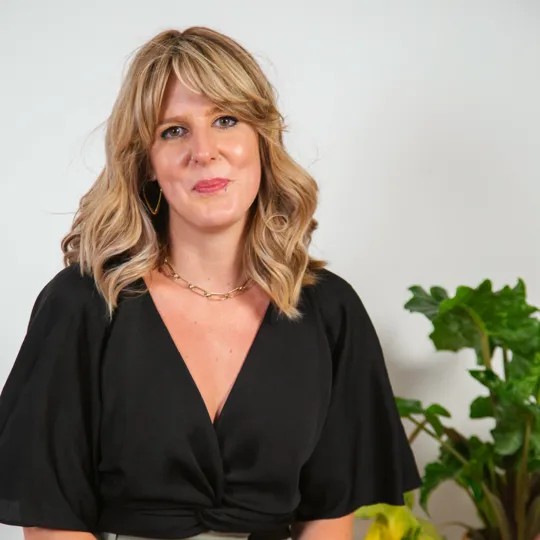 Dr Rachael Kent
Lecturer in Digital Economy & Society Education
Contact details
Biography
Dr. Kent is a scholar in the fields of digital health, digital media, and the digital economy. Kent's academic research is interdisciplinary, examining the intersections of technology and the body, health and surveillance. Specifically, Dr. Kent's research focuses on how digital technology influences everyday mental and physical health.
Dr. Kent gained her PhD from the Department of Culture, Media and Creative Industries at King's College London. Kent's thesis examined the use of self-tracking technologies and social media in self-representations and management of health. Kent has an MA with Distinction in Creative Media (2014), a BA (Hons) with a First Class in Media and Communication Studies (2010) from the University of Brighton.
Dr. Kent is currently writing her first book, The Health Self - Digital Performativity and Health Management in Everyday Life. Published by Bristol University Press as part of the Quantified Societies and Selves Series, this book explores the cultural significance and social implications of the pervasive adoption of self-tracking technologies and social media as tools of health performativity and management. In particular, this book examines the wide integration of these technologies in individuals' everyday lives to track, regulate and perform health practices from the perspective of those working towards specific health goals, like marathon training or dieting, to those suffering from illness and chronic disease, as well as the everyday lay user.
Dr. Kent is leading a collective action against Apple on behalf of 19.6 million UK consumers, alleging they have breached competition law and overcharged for app purchases, seeking £1.5bn in compensation.
See: Competiton Appeals Tribunal | Press & Interviews
Consultancy & Corporate Wellness Business Dr. Digital Health
Dr. Kent has a digital health consultancy and corporate wellness business Dr. Digital Health. Kent's clients include NHS England, Ada Lovelace Institute, Vivo Barefoot, BP, Thrive Wellbeing Festival, Hasta World, Canva8, and Healthcare Excellence Through Technology (HETT).
Drawing on Kent's Ph.D. and Covid-19 research, the consultancy and corporate wellness products provides individuals and companies with evidence-based research into the influence of digital technology in everyday personal and professional life, providing strategies to help with enabling a healthier everyday relationship with digital technology. Products include (1) Lectures with Q&A, (2) Workshops (inc. strategy), (3) Digital Health Courses, and (4) Digital Health Immersion Day (s).
COVID-19 Research
Dr. Kent is principal Investigator for 'Covid-19 and Digital Technology: Shifting Sociality, Communication and Health Practices in the Wake of the Global Pandemic' (Arts and Humanities Faculty COVID-19 Research Grant). This research draws on new empirical data from interviews (via Skype) conducted in early April 2020 with participants from 26 to 60 years of age, located across the UK and Australia during the UK national lockdown 1.0-3.0 period of the global COVID-19 pandemic (ethics ref: MRA-19/20-18193).
The project provides new empirical research into how individuals navigate digital saturation, tech overload and fatigue, during the national restrictions and lockdown of COVID-19 society. It pays particular attention to how personal and professional sociality, communication, and health behaviours become mediated almost entirely via the digital screen, and the impact of this on mental and physical health during the pandemic.
Research interests and PhD supervision
COVID-19 and digital behaviours
Digital health and food cultures
Technology 'addiction' and digital detoxing
Quantified-self and self-tracking
Datafication and surveillance
Identity and mediated bodies
Social media and (self-) representation
Climate change communication and digital environmental activism
Ethnography and qualitative research methods 
Teaching 
Rachael teaches at both undergraduate and postgraduate levels on many areas of digital culture and society: AI and machine learning, social media, identity and representation, online communities, climate change communications, digital politics and activism, (digital) health, self-tracking, surveillance and the medical humanities
Media & Journalism
(2022) HEAT Magazine 'Is Fit-Tech Ruining Your Health'
(2022) Women and Home Magazine 'Are You an Internet Addict'
(2022) The Daily Mail 'Apple Face Courtroom Showdown'
(2022) The Independent 'Apple Facing full trial over anti-competitive App Store claims'
(2022) Health and Wellbeing Magazine 'How to Spring Clean Your Scroll'
(2022) MixMag 'Have You Got Rave Fatigue – Why we're all so tired after lockdown'
(2022) The Innovation Group: Innovating Business and Organisation's Through ICT 'Lockdown and post-pandemic stress, how to get out of it'
(2021) Business Community Magazine 'Five Tips to Combine Smart-Working and Wellbeing'
(2021) Start Up Italia 'How to Break with Smartphone & co'
(2022) Law Society Gazette: Apple's bid to reveal ATE premiums refused by tribunal
(2021) Financial Mail: Apple faces landmark legal claim that could pay out to millions: Rip-off that adds 30% to price of smartphone apps
Metro UK (November 2021)'How to Stop Mindless Scrolling'
BBC Scotland 'The Nine' show interview (October 2021) 'Tik Tok and Tourettes; mental & physical health impacts
The Independent (October 2021) 'What happens psychologically when we're cut off from social media
Stylist Magazine (June 2021)'Re-entry Fatigue: Feeling extra tired post-lockdown? Here to boost your energy'
The Independent (March 2021),'1/3 People are addicted to their phones, here's how to break up with your device'
The Independent (Feb 2021) 'Facebook will finally remove false vaccine claims, including that jabs cause autism'
Down to Flow at Home (Feb 2021)'Talking Digital Health with Dr. Rachael Kent'
Global Women 4 Wellbeing, Facebook Live Interview, (Feb 2021) 'Digital Health & Ethical Guidelines to Reduce 'Always on Culture
Metric Life, (Nov 2020) 'COVID-19, Toxic Productivity & Technology Overload: Our New Visceral Digital Life',
Metro Newspaper (Nov 2020) 'Lockdown 2.0: Staying the Course',
Metro UK (Oct 2020) 'Bullying, eating disorders and death, the dark side of a decade of Instagram,
Forbes Magazine, (May 2020) 'Should we all social media detox after the pandemic',
Spotlight on COVID-19, (May 2020) Investigating COVID-19's Effect on Digital Behaviour, King's College London A&H Research
The Know Show Episode14, (April 2020) 'The Impact of COVID-19 on Communication & Socialising'
Academic Publications
(Accepted) '(In)Visible Illness: Performing the Responsible Citizen and Patient of COVID-19', Journal of Anthropology & Medicine
(Coming in 2022). The Digital Health Self – Wellness, Tracking and Social Media, Bristol University Press.
(2022)'From the Welfare State to DigitalSelf-Care: Historical Context of Tracking Healthand Quantifying Bodies'. In (Ed) Ajana, Btihaj. The Quantification of Bodies in Health.Emerald
(2022) Tutorful Reports: How to Improve Learning Using Digital Technology, Chapter 6.
Kent, R. (2021) 'Digital Food Tracking: Combining Traditional and Digital Ethnographic Methods to Identify the Influence of Social Media Sharing of Health and Food Upon Users' Everyday Lives' In Krogager, S, G, Stinne. and Leer, Jonatan. (eds) Research Methods in Digital Food Studies. Routledge.
Kent, R. (2020) 'Self-Tracking Health Over Time: From the Use of Instagram to Perform Optimal Health to the Protective Shield of the Digital Detox', Social Media +Society Special Issue: Studying Instagram Beyond Selfies
Kent, R. (2020) Self-Tracking and Digital Food Cultures: Surveillance and Representation of the Moral 'Healthy' Body. In Lupton, Deborah and Feldman, Zeena. (eds.) Digital Food Cultures. Routledge.
Kent, R. (2018) Social Media and Self-Tracking: Representing the 'Health Self'. In: Ajana B. (eds) Self-Tracking. Palgrave Macmillan: https://doi.org/10.1007/978-3-319-65379-2_5
Podcast Interviews
(2022) A Need To Read Podcast 'How Technology and Social Media are Impacting our Health'
(2021) Brain Care Podcast 'Technology & Mental Health with Dr. Rachael Kent'
(2021) Runners World Podcast, 'Fitness Trackers, Social Media & the Impact on Mental Wellbeing',
(2020) The Know Show Podcast Episode #14 The Impact of COVID-19 on Communication & Socialising
(2020) The Know Show Podcast Episode #9 Health Tracking Dangers & Data Surveillance
Expertise and public engagement
Dr. Kent is a frequently invited speaker at public events and on international news media, most recently contributing to the wellness podcast and website All Hail Kale, The Know Show, and BBC News and BBC World (29/04/19). Kent has given papers at a wide range of international multi-disciplinary conferences, delivering conceptual and complex ideas to a variety of inter-disciplinary and multi-cultural audiences.
Since 2015, Kent has been project lead on the European Research Council funded Ego-Media Project which examines the role and impact of new media upon self-presentation
Dr. Kent is committed to embedding academic research within cultural settings, as well as exploring innovative ways to communicate academic knowledge and expertise. Kent has collaborated with cultural institutions, including exhibiting two films on her research at the Somerset House 'Dear Diary' Exhibition (2017), available to view here. She has also hosted events ('Life Online') at the Science Museum 'Lates' evenings.
Print
Meet the British Academic Taking on Apple in 1.5bn Legal Challenge - The I Paper
Apple's UK users deserve app price compensation, claim says – BBC News
Apple faces billion-pound legal action over App Store charges – Press Association
Apple Faces UK Class Action for Overcharging 20 Million Users – Bloomberg
Apple faces £1.5billion legal battle after being accused of 'overcharging' millions of UK customers for apps in its App Store – Daily Mail
Apple reveals it rejected or removed over 1MILLION malicious apps from its App Store in 2020 and stopped more than $1.5billion in potentially fraudulent transactions – Daily Mail
Apple accused of breaking UK competition law by overcharging for apps – The Guardian
Apple sued over 'exorbitant' fees on smartphone apps – The Times
Apple accused of iPhone app store overcharging – The Telegraph
I-MOAN - Millions of UK iPhone users 'could get £75 payout EACH' from Apple over 'unfair' app prices – The Sun
Apple App Store Sued for £1.5bn – The Sun
Apple facing £1.5bn legal claim with millions to get refunds for overpriced apps – The Mirror
Apple Faces UK Class Action Over App Store Charges – Dow Jones Institutional News
Apple faces UK legal claim over App Store charges – AFP
Apple faces £1.5bn claim for 'overcharging' on apps – Metro
Millions of Apple customers could be owed cashback in App Store 'overcharging' lawsuit – Evening Standard
Apple hit with £1.5bn UK lawsuit over 'excessive' app store charges – City A.M.
Apple: 'Our App Store approach strengthens our privacy measures' – i
Lecturer sues Apple over 'unlawful' fees – i
UK Apple CPO representative says digital trace will reveal losses – PaRR
Apple Dispute: A New Era of UK Class Actions? – Law.com
Hausfeld and Litigation Funder Launch £1.5 Billion Group Action Against Apple – Law.com
Apple faces collective action lawsuit seeking compensation for 20 million UK users – Mashable
Apple Hit With £1.5B Lawsuit Over App Store Charges – Law360
Apple slapped with UK class action over app payments – Proactive Investors
Apple faces UK class-action over "excessive" App Store charges – IT Pro
Apple hit with £1.5bn UK class action over alleged App Store overcharging – The Global Legal Post
UK class action lawsuit targets Apple's "anti-competitive practices" – Games Industry
UK consumers seek £1.5B from Apple – Mobile World Live
Apple hit by £1.5bn lawsuit over App Store 'overcharging' – Mac World
Radio
Rachael Kent interviewed on BBC World Service
Rachael Kent interviewed on BBC Radio 4