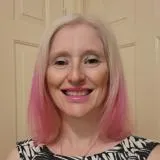 Dr Ellie Dommett PhD
Reader in Neuroscience
Deputy Director, Undergraduate Psychology
Contact details
Biography
Ellie Dommett joined King's in January 2015 to develop and establish the BSc Psychology degree. She conducts both neuroscience and pedagogic research. Her neuroscience work centres around a brain structure called the superior colliculus, specifically its potential role in Attention Deficit Hyperactivity Disorder and the impact of psychostimulant drugs on the structure. Her pedagogic research focuses on the use of educational technology, including lecture capture and virtual learning environments. 
Prior to joining King's, she held a lectureship at the Open University and was a postdoctoral researcher at Oxford University. She has qualifications from Sheffield University (BSc Psychology, PhD Neuroscience, PCHE), King's College London (MSc Neuroscsience) and the Open University (BA Humanities and MA Online and Distance Education) and is a Principal Fellow of the HEA. 
Research Interests
Psychostimulant drugs 
Attention Deficit Hyperactivity Disorder 
Neuroeducation 
Digital Education 
Teaching
Ellie teaches on the BSc Psychology Programme in the following areas: Biological Psychology, Neuroscience, Teaching Apprenticeship, Skill Development. 
Expertise and Public Engagement 
Ellie has contributed several articles to the Times Education Supplement and the Science in Parliament Magazine. She also provides research briefings to the House of Lords in the area of education.