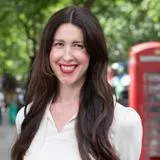 Dr Gillian Brooks
Senior Lecturer (Associate Professor) in Strategic Marketing
Contact details
Biography
Dr Gillian Brooks is a Senior Lecturer (Associate Professor) of Marketing at King's Business School. She is a leading expert in the fields of influencer marketing, consumer culture and social media.
Trained as a sociologist, Gillian investigates core topics in consumer behaviour, social media and digital marketing strategy primarily through qualitative research methods (e.g., ethnography, participant observation, interviews and content analysis). Gillian's research has been published the Journal of Advertising, Forbes, The Guardian, the Journal of Marketing, Newsweek, The Telegraph, The Times, and The Washington Post.
She won the American Marketing Association Marketing Research SIG Don Lehmann Award and is the recipient of a Marketing Science Institute research grant. Gillian is part of an interdisciplinary research team (along with the Institute of Psychiatry, Psychology and Neuroscience, King's College London) examining youth mental health research via social media influencer marketing; the team was awarded a £1.1 million grant from U.K. Research and Innovation to pursue this research.
Gillian is a Programme Director for professional and executive education within the Business School, designing and delivering programmes relating to personal branding, social media strategy, persuasion and influence, and communication.
Gillian has taught various marketing and communication courses to audiences ranging from undergraduate students to executives. Prior to joining King's, she was a Lecturer in Management at the Saïd Business School, University of Oxford; a Teaching Fellow in the Department of Media and Communications at the London School of Economics; and an Adjunct Professor at Georgetown University.
Gillian is a recipient of the Social Sciences Teaching Excellence Award from the University of Oxford, a finalist for the "Most Acclaimed Lecturer" Teaching Award from the Oxford University Student Union and a finalist for the King's College London Teaching Award for "Inclusive Education". She has given invited academic and industry talks in Canada, Europe, India, the United States and United Kingdom.
Gillian completed a Postdoctoral Research Fellowship in Marketing at the University of Oxford's Saïd Business School and earned a PhD in Sociology at the University of Cambridge. She holds a Master of Arts in Communication and Technology (Summa cum laude) from Georgetown University (USA) and a Bachelor of Arts (Honours) in Communications from McMaster University (Canada).
Prior to entering academia, Gillian worked as a publicist at a global media relations firm in Toronto, Canada.
Selected Publications
Hughes, C., Swaminathan, V., & Brooks, G. (2019). Driving brand engagement through online social influencers: An empirical investigation of sponsored blogging campaigns. Journal of Marketing, 83(5), 78-96. https://journals.sagepub.com/doi/abs/10.1177/0022242919854374
Barwise, Patrick and Gillian Brooks. (2016). "The Impact of C4 Privatization on UK Independent Production". In Mair, John, Richard Tait, David Lloyd and Fiona Chesterton (eds.) What Price Channel 4?: A 'Privatisation Too Far?', Abramis Publishing
Research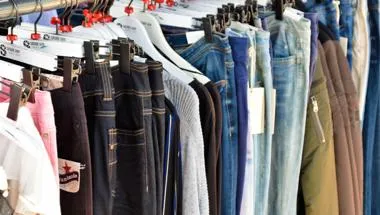 Our study examines the relationship between the fashion industry and the sharing economy, specifically peer-to-peer fashion rentals styled by influencers.
Project status: Ongoing
News
Research by the Association of Corporate Counsel highlights the need for broad business knowledge
Research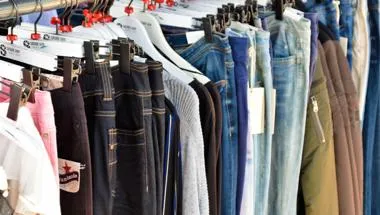 Our study examines the relationship between the fashion industry and the sharing economy, specifically peer-to-peer fashion rentals styled by influencers.
Project status: Ongoing
News
Research by the Association of Corporate Counsel highlights the need for broad business knowledge