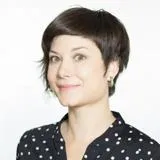 Dr Jeannine Baumgartner
Lecturer in Nutritional Sciences
Biography
Dr Jeannine Baumgartner is a Lecturer in the Department of Nutritional Sciences at King's College London, and an Extraordinary Associate Professor at the Centre of Excellence for Nutrition of the North-West University (NWU) in South Africa. She holds an MSc in Food Science and Nutrition from ETH Zurich, Switzerland, where she also obtained a PhD in Human Nutrition. Her PhD research was a collaboration with the Centre of Excellence for Nutrition of NWU, which she later joined as a Postdoctoral Fellow, Senior Lecturer and Associate Professor before returning to ETH Zurich as a Senior Scientist (2018-11 to 2022-03).
By following the paradigm that early life is a critical window for setting the health trajectory of an individual and potentially future generations, her past and current research is dedicated to studying the role of micronutrient and omega-3 fatty acid nutrition in the development and functioning of the brain, bones, immune system, and the gut microbiome in rodent models and human intervention and observational studies. She further investigates aspects of safety and efficacy of iron intervention strategies in vulnerable groups, such as infants, and children living with HIV.
Other interests include the role of nutrition in mental health, specifically perinatal depression and paediatric major depressive disorders. Jeannine Baumgartner serves on the Board of Directors of the International Society for the Study of Fatty Acids and Lipids (ISSFAL). She has published over 55 peer-reviewed articles and has previously served on the editorial board of the British Journal of Nutrition. She has further supervised several MSc and PhD students in South Africa and Switzerland.