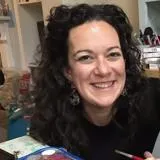 Dr Katharine Low
Senior Lecturer in Performance and Medical Humanities Education
Contact details
Biography
Dr Katharine Low is a performance-based practitioner-researcher and is Senior Lecturer in Performance and Medical Humanities Education at King's College London.
Based in the Values-Based Clinical Practice theme of the medical degree programme, Katharine contributes to curriculum development and designs and delivers teaching focused on arts-based methodologies and practices, informed by a wider view of Medical Humanities. Katharine has over 20 years experience in applied theatre performance practice and health, working in the fields of sexual health, gender equity and vulnerability in the UK and internationally.
Her research centres co-collaborative participatory practices with arts and cultural organisations, medical practitioners and NGOs, by facilitating participatory theatre and arts-based workshops sparked by current social issues. Katharine's research is focused on emancipatory action research and participatory research methodologies, including explorations of and challenging perceptions of vulnerability; women's health and gender equity; health changes and radical kindness in performance practices; and methodologies as pedagogic approaches.
Recent collaborations include the Outreach Foundation and the Windybrow Arts Centre in Johannesburg, where work focused on young people's health rights and shifting the narrative of what it means to live in inner-city Johannesburg (see Madijtana's Story); an archival project with the London-based HIV charity Positively UK; and undertaking craft-based activism with the HEXlappies Collective, who are a womxn's arts and social justice collective in rural South Africa.
Other research interests include exploring performance-based approaches to communication skills development and considering the role of failure in a learning space; examining representations of gender equity with the theatre industry in the UK; developing performance practices with women living with HIV; and researching the impact of motherhood on academic life.
Katharine has previously held positions as Senior Lecturer in Applied Theatre and Community Performance at the Royal Central School of Speech & Drama, and as Convenor of the MA in Applied Theatre at Goldsmiths College.
Her publications include Applied Theatre and Sexual Health Communication: Apertures of Possibility (2020, Palgrave Macmillan) and Applied Theatre: Performing Health and Wellbeing (2017, Bloomsbury Methuen). Katharine is currently hosting a podcast called Positively Women: Past and Present. She tweets about arts and health practice at @katlow17
Teaching
Katharine Low is a course leader and course teacher on the following courses: