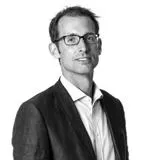 Dr Paul Shotbolt MA, MBBS, MRCPsych, PhD
Clinical Senior Lecturer and Honorary Consultant Neuropsychiatrist
Programme Leader, Msc in Clinical Neuropsychiatry
Contact details
Biography
I studied medicine at Cambridge University and Guy's and St.Thomas's Hospitals, qualifying in 1996. I completed all of my psychiatric training at the Maudsley Hospital, obtaining my certificate of completion of training in 2007. I took an academic route through my higher training, working as a research fellow in the Department of Cognitive Neuropsychiatry.
I was awarded a Wellcome Translational Training Fellowship in 2007, and between 2007-2010 I was the principal investigator on several neurochemical imaging studies at the PET centre at Imperial College, Hammersmith.
In 2010 I took up my current position of Consultant Neuropsychiatrist at the Maudsley Hospital. In 2016 I was appointed to the post of Clinical Senior Lecturer at the Institute of Psychiatry, Psychology and Neuroscience and am Programme Leader for the Clinical Neuropsychiatry MSc
Clinically I am interested in the neuropsychiatric aspects of Parkinson's disease and other movement disorders, in particular functional neurological disorders (FND). I was a member of the latest NICE Guideline Development Group for Parkinson's disease. I am the lead for the King's Health Partners (KHP) FND workstream, which aims to optimise care pathways, training and research for FND.
Academically I have a strong interest in development of neurotechnology applications in neuropsychiatric disorders. I am currently involved in several research projects with the KHP Deep Brain Stimulation (DBS) group. I am the principal investigator on a study examining impulse control disorders pre- and post-DBS for PD. Our group is developing personalised biomarker closed-loop DBS applications for neuropsychiatric conditions.
I am leading a study using electroencephalogram (EEG) analysis by machine learning to differentiate between epileptic seizures and dissociative seizures. I recently have initiated a research programme using virtual reality (VR) and brain-machine interfaces for diagnosis and treatment of FND.
Research Interests
Parkinson's disease
Functional Neurological Disorder
Neurotechnology
Electroencephalogram / machine learning / AI (PhD student Irene Faiman)
Deep Brain Stimulation (PhD student Dr Arteen Ahmed)
DBS and Impulse Control Disorders
DBS and Treatment Resistant Depression
Virtual reality
EEG-based Brain-Machine Interfaces
Research Groups
KHP FND workstream
UK DBS network
KCH DBS group
Neuropsychiatry Research & Education Group
Teaching
Programme Lead - Clinical Neuropsychiatry MSc
Research Dissertation Module Lead - Clinical Neuropsychiatry MSc
Research Methods Module Lead – Clinical Neuropsychiatry MSc
Expertise and Public Engagement
Member of NICE Guideline Development Group for Parkinson's disease
Public lecture on FND at Cabinet Office – Invisible disabilities meeting
Organiser of KHP Masterclass conference – a one day meeting to update UK health professionals on latest clinical and academic advances in FND
Speaker at "Neurotechnologies: Current Developments, Applications and Ethical Issues" (November 30th– 1st December 2021; 1-4pm).
Regular lectures at medicolegal meetings on mild traumatic brain injury and somatisation disorders