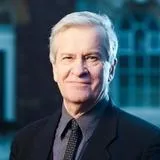 Professor Emeritus Richard Dyer
Professor of Film Studies
Contact details
Biography
Educated at St. Andrews University (MA) in French with German, English and Philosophy.
English at the University of Birmingham (PhD) in the Centre for Contemporary Cultural Studies.
Visiting Professorships: Philadelphia (Annenberg School of Communications) 1985, Naples (Istituto Universitario Orientale) 1987, Stockholm 1996, Copenhagen 2002, New York University 2003, Bergamo 2004, Stockholm 2006, Weimar 2009, Stockholm 2010, St. Andrews 2011-17, University of Indiana Bloomington 2015. 
Research Interests 
Entertainment and representation and the relations between them as well as music and film (including melodrama), Italian cinema (especially in its popular forms) and gay / lesbian / queer cultures.
For more details, please see my full research profile.
Teaching
I have taught courses on Film Analysis, Film history, Representation, Italian cinema, Federico Fellini, British Cinema, Hollywood, Stardom, Music and Film, Film, Race and Ethnicity. 
Expertise and Public Engagement
Featured in films The Celluloid Closet  and various television and radio series.
Reviews, interviews and short pieces for Sight and Sound, Attitude and other journals and for BBC Radio 3, Radio 4 and World Service.
Film programming for National Film Theatre in London and regional film theatres.
Commentary for DVD of Se7en, The Iguana with a Tongue of Fire, Born Yesterday, La donna del lago, A Walk on the Wild Side, Orchestra Rehearsal.
Awards from:
2007 Society for Cinema and Media Studies Honorary Lifetime Membership
2007 Honorary Doctorate, University of Turku.
2009 Distinguished Adjunct Professor in Film Studies, University College Dublin
2010 Distinguished Adjunct Professor in Film Studies, University College Dublin 2012 Fellow of the British Academy
2014 British Association of Film, Television and Screen Studies, Lifetime Achievement Award
2014 Yale University, James Robert Brudner '83 Memorial Prize
2018 Bordeaux Montaigne University, Docteur Honoris Causa
Latest Publications 
Between Parturition and Manufacture, Los Angeles Review of Books 2018.
La dolce vita 2017. 
Lethal Repetition: The Serial Killer in European Cinema 2015.
Jurassic World and Procreation Anxiety, Film Quarterly 2014.
White Enough in Tzioumakis, Yannis and Lincoln, Sian (eds) The Time of Our Lives:  Dirty Dancing and Popular Culture 2013.
In the Space of a Song 2011.
'The Idea of a Gay Icon' in National Portrait Gallery Gay Icons 2009. 
Nino Rota, Music, Film and Feeling 2010.
Pastiche 2006.
News
Richard Dyer, Professor of Film Studies discusses his book, In the Space of a Song, Routledge 2011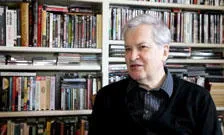 News
Richard Dyer, Professor of Film Studies discusses his book, In the Space of a Song, Routledge 2011