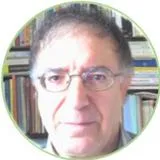 Salem Mezhoud
Visiting Senior Research Fellow
Biography
Salem Mezhoud is a Visiting practitioner as part of the Practice of Leadership programme with the African Leadership Centre.
He has had a multidisciplinary training and multi-faceted career. Following his education, Salem lectured in linguistics before moving on to journalism. As a journalist he worked with several broadcasting networks including BBC world services, focusing on African and World Affairs.
Upon leaving journalism, Salem spent three decades in the human rights field working with several global NGOs, in addition, joined the United Nations. Within the UN he held many roles including Head of the Office of OCHA in Sudan and Head of Operation in Northern Indonesia for OCHA. His role went beyond holding positions as he was also responsible for the implementation of various projects and trainings across UN agencies and African countries.
Keeping to the field of humanitarianism, he has also worked with refugees and IDPs in South East Asia and West and North Africa, developing relevant instruments and programmes addressing pressing problems.
Salem's shifting focus on the role of newer conflicts on human rights, saw him hold the role of Head of international Coordination for the European Union Mission in the Sahel for counter-terrorism and against organised crime.