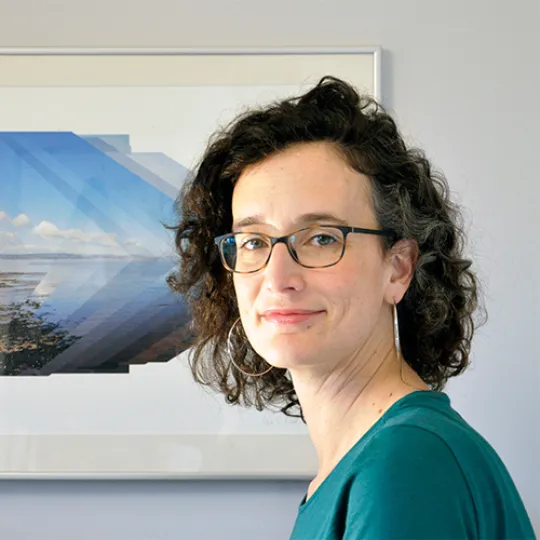 Dr Sheona Beaumont
Visiting Research Fellow
Contact details
Biography
Sheona Beaumont is an artist and scholar who specialises in theology and the arts, particularly photography. Her research focusses on theologies of visual realism and imagination, drawing on Christian traditions of art making and interpreting as well fine art & photography theory, media studies, and contemporary visual culture. Her doctoral research at the University of Gloucestershire explored the reception of the Bible in photographs, and was sponsored by Bible Society.
Sheona has held artist or scholar residencies in a variety of ecumenical settings: with Churches Together on Dartmoor (Devon, and Exeter Cathedral), at Trinity College Bristol, at St Cyriac's Church (Wiltshire) and most recently as Bishop Otter Scholar (Diocese of Chichester, 2017-2020).
She currently writes about photographers and photographic practice for journals, photobooks, and edited collections, as well as pursuing her own visual projects which include the long-form production of a photo psalter, which can be found here.
Research interests and PhD supervision
Reception of the Bible in modern and contemporary visual culture
Realism in religious imagination and visual theology
History and theory of photography
Creative and fine art practice, and practice-led research
Ecclesial and curatorial relations to theology through the arts
Sheona's research and photographic practice are concerned with the visual expression and interpretation of theological ideas. She is interested in complicating the paradigm of objectively-represented reality, or naturalistic representation, as it appears throughout Western art and culture, in particular through photography. The expanded situation of present-day visual culture production and circulation in our information age demands deeper questions about the place for imagination and meaning, and Sheona is particularly interested in creative practice and church patronage which develops public theology in this area.
Selected publications
The Bible in Photography: Index, Icon, Tableau, Vision (London: Bloomsbury, 2024)
John Ruskin, the Pre-Raphaelites, and Religious Imagination, co-edited with Madeleine Emerald Thiele (New York: Palgrave, 2023)
Transforming Christian Thought in the Visual Arts, co-edited with Madeleine Emerald Thiele (London: Routledge, 2021)
Eye See Trinity: Trinity College Artist-in-Residence 2014-15 (Bristol: Blind Sight Press, 2016)
Expertise and public engagement
Dr Beaumont is the co-founder, with Madeleine Emerald Thiele, of Visual Theology, an independent organisation exploring the spiritual imagination in visual culture through public events and publications.