NEST
NEST is the (N)etwork to (E)ngage, (S)upport & bring (T)ogether Parents and Carers @ King's. It provides support to staff with parental and/or caring responsibilities through a range of events, an online community, and by offering guidance and representation at strategic and policy level.
Our mission is to provide an inclusive environment for everyone to flourish by supporting all parents and carers, through informing and inspiring the Kings community, and influencing change.
Throughout the year, we hold monthly drop-in sessions rotating across the various College campuses at which you can meet other parents and carers to share experiences, seek guidance or support, or hear about the network's future plans.
The network is led by two Co-Chairs, supported by a committee, which we are always looking to expand and diversify, to assist us in our work, thereby enabling us to do much more to support our community of parents and carers at King's, and to ensure better representation of our members.
Events
Carers Week Event: When Caring Ends
Carers Week is an annual campaign to raise awareness of caring, highlight the challenges unpaid carers face and recognise the contribution they make to families and communities throughout the UK. It also helps people who don't think of themselves as having caring responsibilities to identify as carers and access much-needed support. This year's Carers Week will take place from 5th - 11th June. This year's theme is 'Recognising and supporting carers in the community'.
In honour of Carers Week, NEST will be hosting an online event:
When Caring Ends
End of life care planning and bereavement
NEST invites colleagues across King's to join us for this event, aimed at anyone who has or expects to have caring responsibilities for family member or friend at the end of their life. We also welcome managers and colleagues who would like to better support staff in this situation.
We are fortunate to have two speakers from the Kings College Hospital NHS Foundation Trust presenting and answering questions on end-of-life care planning and bereavement:
Richard Towers works as the Nurse Consultant in Palliative care at the Denmark Hill site.
In this role Richard supports the Palliative Multidisciplinary team (MDT) operationally and works clinically to provide patients with physical, emotional and practical assessment and early intervention. The palliative care team support people who may have incurable or irreversible conditions. We support the management of complex symptoms as well as helping patients and families prepare for the future with a focus on quality of life.
Nikki Larking works as one of two Social Workers within the Palliative care team at the Denmark Hill site.
As a Palliative Care Social Worker, a lot of the work focuses on the practical and emotional needs of patients, their family members and other connected people, including children. This will be during a patient's illness and following up with families in bereavement.
It is an important part of our role to recognise the impact caring for a loved one has; physically, emotionally, socially and financially and we will do what we can to address these needs.
After the presentations, there will be an opportunity for questions.
Note: the presentations will be recorded, but the questions will not be. This is to protect the privacy of individuals who may include personal information in their questions.
You can also find out more about how we work as part of King's Health Partners Palliative Care Clinical Academic Group - leading improvements in end-of-life research, education and clinical care.
Carers week drop-ins:
To support carers at King's we will also be hosting two on-line peer-support 'drop-in' sessions, one we are delighted to host jointly with Access King's (the Staff Disability Inclusion Network). Please see the drop-in section below for details.
Drop-in Sessions
Following a very positive response to our first carer-focused drop-in, we now run two drop ins each month, from October to July, inclusive.
One is a general drop-in, for any parenting or caring topics which colleagues would like to raise, while the second will focus on colleagues across King's who care for family members or friends who are older, disabled, or who have challenging health conditions.
Please note that our previous schedule may change and we will communicate this to our members via Yammer and email. Our drop-ins are hosted online, as we can involve the greatest number of colleagues, but we will be looking to holding some in-person events in the future, so keep posted! The Teams link will be posted in Yammer in advance of the drop-in and will also be published in the email reminder circulated to our subscribers.
Tuesday 6 June – Carer-focused drop-in (Carers Week) (10:30 – 11:30). Please join us using this link (or email nest@kcl.ac.uk to be added to the invitation) for a safe space to share challenges, joys, hints, and tips.
Thursday 8th June (10:00 – 11:00) Access King's and NEST will be holding one of their on-line drop-ins to support parents who are also carers for children (including adult children) with disabilities. You can join using this link or email grainne.mcloughlin@kcl.ac.uk to be added to the invitation.
Tuesday 13 June – General drop-in
Monday 26 June – Carer-focused drop-in
Monday 10 July – General drop-in
Tuesday 25 July – Carer-focused drop-in
Contact us
For information and to join the virtual calls, the Co-Chairs and Committee members can be contacted at
Current Projects
Parents and Carers Fund Review Working Group
Flexible Working - with the Flexible Working Group
Paternity/Shared Parental Leave
Parents and Carers Fund replacement scheme - with Elevate & EDI
Developing and raising awareness of our community of carers
Maternity/Paternity FAQs
Structure
Co-Chairs:
Pamela Mellen, Lab Manager (King's Digital Lab)
Helen Litvak, Director of Brand & Marketing (External Relations) 
Senior Sponsors
Our senior sponsors support our network and act as advocates at senior levels of the College.
Robin McIver, Deputy Vice President (Operations)
Committee
Committee members support the network in planning events, communications, and by leading on projects.
Jessie Hardcastle, Customer & Culture Manager (Estates & Facilities)
Julia Elliott, Associate Director of Project Assurance (Business Assurance)
Wilnaliz Gracias, Head of Student Mental Health & Wellbeing Strategy (Students & Education Directorate)
Maryna Whitehead, EAP Tutor (King's Foundations)
Lucy Passmore, Pre-sessional and Short Courses Assistant Coordinator (King's Foundations)
To get involved with the committee, please email nest@kcl.ac.uk outlining the area in which you would like to help. Any support (even if your time commitment is limited) is always greatly appreciated.
Get involved
Resources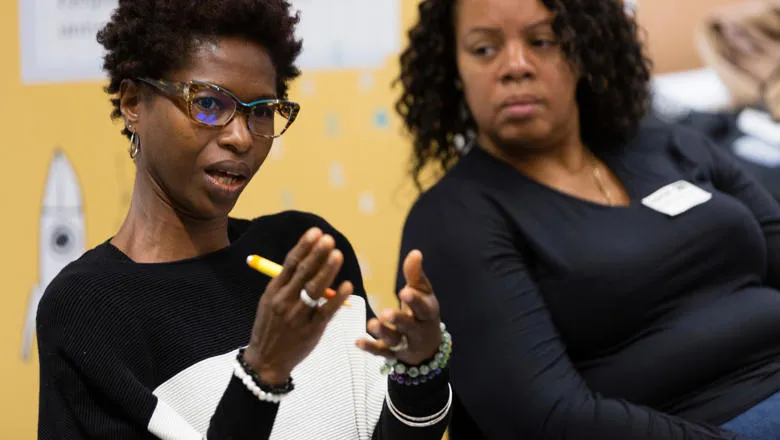 Read more about Parents' & Carers' Hub from King's College London...
Read more about Parents and Carers' mailing list from King's College...