Here you can find the documents relating to Substantial Amendment 5 (SA05) and Minor Amendment 12 (MA12) approved in Summer 2019 which affect all study teams. For a summary of changes see the bottom of this page for training materials which will be covered in planned TCs (expect emails for scheduling).
For R&D review
This is the pack for R&D teams to review.
For local teams to action in investigator site files
Please note the difference between, documents you need to store as they are, documents to sign before filing, and documents you should localise and return copies of to the study team.
For Substantial Amendment 5 (SA05) filing and localising of documents can be completed head of time, but updated documents should only be introduced in clinics on (and not before) Monday, 2nd September 2019 (02/09/2019). Please ensure that on this date, no old copies of superseded documents remain in any pre-prepared files of study documentations in clinics.
Documents to file
Documents to sign, then file
This should be signed off by your local Principal Investigator (PI) on the final page - there is no need to submit this to us, just confirm this has been actioned when sending us your localised documents.
Document name
Version - date
Replaces version (please mark superseded in your ISF)
BSTOP Protocol
(pdf, 996KB)
6 - 06/06/2019
5 - 15/01/2013
Documents to localise
Please send localised copies to Marta.Vergnano@gstt.nhs.uk as soon as possible.
Guidance notes for localising documents:
This should always be done by you, at your local centre, not by the coordinating centre (Guys) team.
Add your approved trust header, and update the study contact information as appropriate
Highlighting in the document is there to show you which sections need to be amended, please remove any highlighting from your final copy.
Check that the formatting of the document has not been adversely affected after adding the header (and/or footer as appropriate) such as titles on the same page as the beginning of the paragraphs etc.
If your trust format includes a footer, ensure any footer relating to version control (version number/date) is still visible on the document
Save your document as a PDF to 'lock' the changes, also save a word version in a draft folder in case changes are required.
If you are unsure, get in touch with the study team who can provide advice.
Document name
Version - date
Replaces version (please mark superseded in your ISF)
Notes
Patient Information Sheet
(doc, 47KB)
5.1 - 16/07/2019
4.1 - 15/12/2015
 
Informed Consent Form
(doc, 50KB)
5.1 - 16/07/2019
4.1 - 15/12/2015

Re-consenting will not be required unless further advised.

The exception are those sites still involved in longitudinal sampling who have been part of BSTOP for >5 years (if unsure, please ask the coordinating centre before re-consenting the patient)

Patient Invitation Letter
(doc, 20KB)
2.1 - 16/07/2019
1 - 15/12/2015

You can save 2 copies –one for invite ('I have received permission from your consultant…') and one for recall ('you had previously agreed to hear from us…), deleting the section which is not relevant.

Patient withdrawal of Consent form
(doc, 37KB)
2.1 - 16/07/2019
Use in addition to current version 1 - 15/12/2015. Do not mark as superseded, but store both instead.

Version 1 should still be used for anyone consented to PIS/ICF 4.1 or earlier.

Version 2.1 should only be used for those who have consented to PIS/ICF version 5.1 or later.

This is because we are unable to change the terms of withdrawal for patients already consented

Skin Biopsy Consent Form
(doc, 37KB)
1.1 - 16/07/2019
N/A - New document
Only applicable to specific sites. No need to print for use, just save a copy in your ISF
Training materials
Several training sessions will be held to circulate information about the substantial amendment, during which the following slides will be covered together with a Q&A session for any queries you may have. See study team wide emails for further information.
BSTOP - SA05 - Overview training slides
(ppt, 262KB)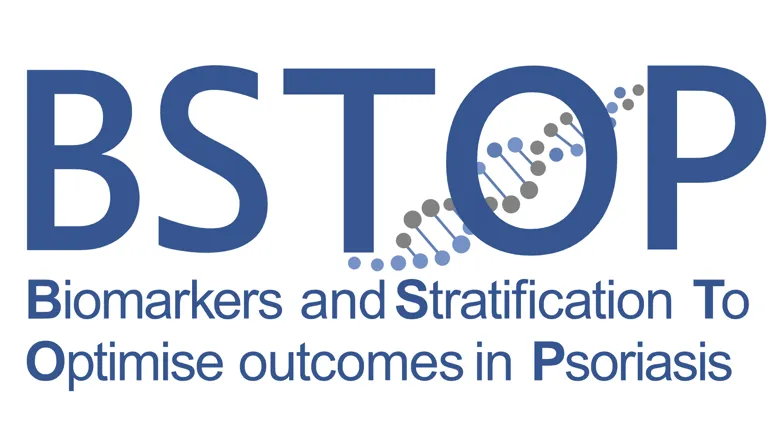 A page for the Biomarkers of Systemic Treatment Outcomes in Psorisis (BSTOP) site file documents