Priority Groups Data Collection Statement
If you are confirmed as care-experienced or estranged, we want to give you as much information about who the data will be shared with and why. The information is shared in order that we can give you the best support possible throughout your time at King's. The only information we share is your status as a care-experienced and estranged student. Circumstances surrounding your status are not shared across the university. If you would like more information on this, please contact us via priority-groups@kcl.ac.uk. We may share your data with the following teams:
Admissions: this ensures you receive contextualised admissions
Careers Team: this ensures you will be notified of career opportunities that you may wish to apply for
Ceremonies and Events Team: this is to provide you with a graduation package that will support your attendance to graduation at the end of your course.
Faculty wellbeing and welfare service: this ensures that your Faculty Wellbeing and Welfare Advisor can provide specific information, support and guidance related to your circumstances throughout your studies
Money & Housing Advice Service: this ensure that the Money and Housing Advice you receive is relevant to your circumstances and tailored to your needs
Registry services: this is to help us fulfil our legal requirements with reporting
Residences: This ensures that if you apply for a place in King's Residences, your application will be prioritised for both accommodation and the King's Affordable Accommodation Scheme.
Selected faculty staff: this ensures that relevant staff in your faculty are able to allocate you to a personal tutor who is well placed to support you (your personal tutor themselves will not be informed unless you consent to this)
Student Engagement: this is to ensure you receive our getting ahead newsletter, which includes bespoke information and job opportunities.
Student Funding: this ensures you receive the annual care-experienced and estranged bursary
Student Transitions and Outcomes: this ensures that you are invited to bespoke induction events when you start your course and are invited to join schemes which may enhance your student experience
Widening Participation: this ensures you receive specific pre-entry information and guidance related to your circumstances.
Please note, this data sharing statement is in addition to King's Core Privacy Notice, Prospective Student Data Collection Notice and Student Data Collection Notice.
More from Social Mobility & Widening Participation
Discover more about Social Mobility & Widening Participation at King's.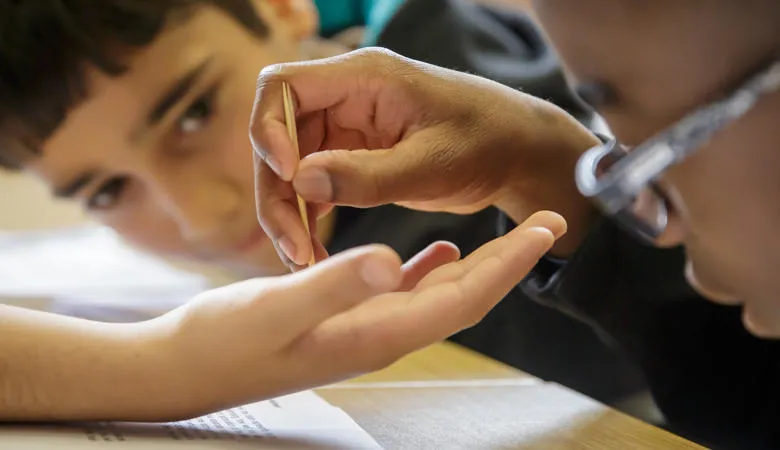 Find out more about our projects for prospective students.