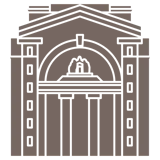 Dr Hadar Gafni
Lecturer (Assistant Professor) in Entrepreneurial Finance
Research interests
Strategy, International Management and Entrepreneurship
Contact details
Biography
Hadar Gafni is a Lecturer (Tenure-track Assistant Professor) in Entrepreneurial Finance in the Strategy, International Management and Entrepreneurship research group at King's Business School. He started at King's in Spring 2022 after being a postdoctoral researcher at KTH Royal Institute of Technology in Stockholm. He was awarded his PhD in Entrepreneurship at Copenhagen Business School, and Master's in Economics at Universitat Autònoma de Barcelona and Barcelona School of Economics. Previously he was employed as a business consultant, research assistant, and finance manager in an Israeli-Palestinian NGO.
Hadar's research focuses on entrepreneurial finance in the context of digital innovation, with an emphasis on entrepreneurs in developing countries. In terms of methods, he opts for quantitative approaches, often drawing on data from crowdfunding platforms and lab and field experiments.
Hadar's research has been published in Review of Finance, Strategic Entrepreneurship Journal, and Journal of Business Ethics.
Are you currently accepting PhD students?
No