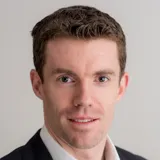 Professor Matthew Moran
Professor of International Security
Head of the Department of War Studies
Research interests
Conflict
International relations
Policy
Politics
Security
Contact details
Biography
Matthew Moran is Professor of International Security and Head of the Department of War Studies at King's College London. He also serves as Director of Research for the Department. 
Professor Moran's research spans a number of areas, ranging from the study of collective disorder and rioting to the study of proliferation behaviour as it relates to weapons of mass destruction (WMD). He also has a strong interest in open source intelligence (OSINT) and related technological developments. Professor Moran's current work is focused on understanding the dynamics of chemical weapons use in Syria.
Professor Moran's research has been supported by the British Academy, the Economic and Social Research Council (ESRC), the MacArthur Foundation, and various national governments. In 2014, he was awarded an honorary lectureship at the University of Witwatersrand in South Africa. He is also an Associate Fellow of the Higher Education Academy.
 Research
WMD proliferation and non-proliferation;
Proliferation behaviour;
Nuclear security;
Open source intelligence (OSINT)
Riots and public disorder
Teaching
Armchair Intelligence: Open Sources and Online Investigation (MA)
Proliferation and International Security, (MA)
PhD supervision
I am willing to provide PhD supervision in any of my areas of research interest.
Publications
Trust in Nuclear Disarmament Verification (Palgrave Macmillan, 2018) [with Wyn Bowen, Hassan Elbahtimy and Christopher Hobbs].
Living on the Edge: Iran, Nuclear Hedging and Countering Proliferation (Palgrave Macmillan, 2016) [with Wyn Bowen and Dina Esfandiary].
Riots: An International Comparison (Palgrave Macmillan, 2016) [with David Waddington].
Open Source Intelligence in the Twenty-First Century: New Approaches and Opportunities (Palgrave Macmillan, 2014) [with Christopher Hobbs and Daniel Salisbury].
'Fusing Algorithms and Analysts: Open-Source Intelligence in the Age of "Big Data"'. Intelligence and National Security 33, no.3 (2018): 391-406, https://doi.org/10.1080/02684527.2017.1406677
'Terrorism and the banlieues: The Charlie Hebdo Attacks in Context'. Modern and Contemporary France 25, no.3 (2017): 315-332, https://doi.org/10.1080/09639489.2017.1323199