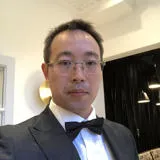 Dr Yihua Hu
Reader in Engineering
Contact details
Biography
Dr Yihua Hu is an Associate Professor in the Department of Engineering at King's College London, a position he holds alongside being a Fellow of the IET and member of the UK Young Academy. He was previously the group head of electrical engineering at the University of York and was awarded a Royal Society Industry Fellowship and EPSRC Power Electronics Centre Impact Acceleration Fellowship in 2020 and 2017 respectively.
Dr Hu has published 150 journal papers in IEEE Transactions journals, with over 7800 citations since 2018 and h-index of 54. He is the author of 15 patents and serves as an Associate Editor of IEEE Transactions on Industrial Electronics, Scientific Reports and IET RPG.
His research interests include renewable power generation, electric vehicles, smart energy conversion systems and non-destructive test technology. He was a finalist for the Technology transfer category of the IET Innovation Awards in 2019, and a spin out launched by Hu and one of students attracted a ¥10million venture capital investment. His supervised PhD students were awarded the prestigious IET Postgraduate Award in 2021 and STEM for Britain award in 2022.
In the past four years in his role as a Principal Investigator, Dr Hu has secured over £1.5M research funding from research councils and industry partners.
Research interests
Electric Vehicles, More Electric Ship/Aircraft;
Resilient Powertrain for Robotics;
Non-Destructive Testing for Power Semiconductors and Energy Conversion System
Renewable Power Generation/Transmission/Distribution for Net-Zero Future. 
More information