Educating to inspire and improve
A King's education is about more than achieving a good degree classification. It's about developing intellectual curiosity and a passion for learning. And about contributing to society, the environment and the economy through experiences beyond the classroom.
We equip students for academic and lifelong success. We widen access for increasingly diverse groups of learners. And we prepare our students to become critical global thinkers who can lead and change the world.
Our ambitions
We strive for every King's student to achieve their potential by:
developing our students' perseverance and personal wellbeing
building on our expertise in mental health to provide research-led and evidence-informed support
championing inclusion and respect and integrating these values into the King's student experience
supporting talented students from around the world, empowering underrepresented learners and extending our reach to students beyond degree study
expanding on interdisciplinary and international learning opportunities
enhancing personalised student journeys and support
providing personal and flexible research-informed education that includes a wide range of perspectives
strengthening specialist research skills of undergraduate and postgraduate students
helping students learn how to navigate their lives and careers after university.
Discover student life at King's
Discover more about student life at King's
Search for undergraduate and postgraduate courses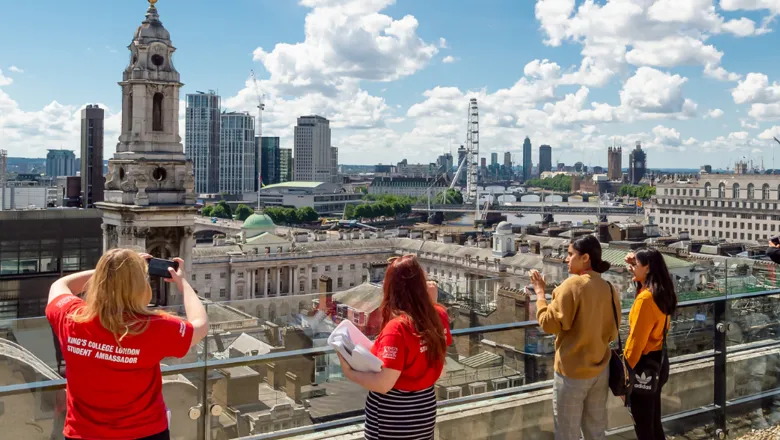 Discover more about King's research and global connections