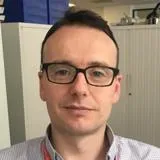 Dr Carl Purcell
Research Fellow
Contact details
Biography
Carl came to King's in May 2017, after completing his PhD and having worked in local government for 11 years. He is particularly interested in the development and implementation of social care policies and recently published a study of children's services policy since 1997. Carl has supported a range of other social care research projects since joining the Policy Research Unit in Health and Social Care Workforce in 2017 including a study of safeguarding and child protection in schools and a major study of health provision for homeless people. He is currently leading on a case study of Shared Lives as part of the Supporting Adult Social Care Innovation (SASCI) project being led by colleagues at the LSE. Carl organises the webinar series: Contemporary issues and debates in social work education, research and practice.
Papers and publications include:
Carl Purcell (2016) 'The Politics of Policy-Making: Children's Services Reform (1997-2015). PhD thesis available at: http://etheses.dur.ac.uk/11919/
Carl Purcell (2014) 'The Politics of Social Policy Reform: The Role of the Labour Treasury in the Development of Children's Social Services Reform (1997-2010).' Social Policy Association Conference, Sheffield: July 2014.
Carl Purcell (2013) 'Why Parties and Policies Matter and Networks Don't: A Case Study of the Children's Services Policy Process.' Policy and Politics Conference, Bristol: September 2013
Carl Purcell and Danny S. L. Chow (2011) 'The Reorganization of Children's Social Services in England. Public Money and Management. Vol.31(6): 403-410
Carl Purcell and Danny S. L. Chow (2010) 'Instability of Archetypes: The Case of Children's Services in England.' European Academy of Management Conference, Rome: May 2010. 
Carl Purcell: ORCID iD | Research Profile at King's