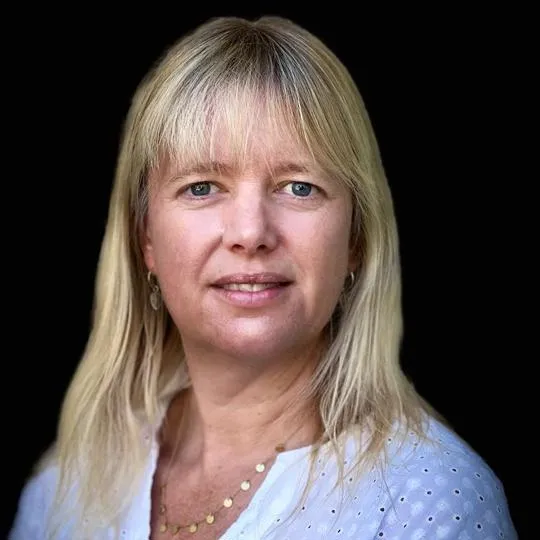 Dr Tiffany Fairey
Research Fellow
Contact details
Biography
Dr Tiffany Fairey is a visual sociologist who joined the Department of War Studies in 2019. Her research interests include peacebuilding, conflict transformation, reconciliation and the relationship between photography and peace. In particular, she is interested in visual, arts-based and participatory peacebuilding methods that work with communities affected by mass violence and conflict.
Tiffany's current Leverhulme Fellowship research, Imaging Peace, is a multi-country study of participatory peace photography with partners in Colombia, Rwanda, Northern Ireland and Bosnia and Herzegovina. Previously, she worked on various interdisciplinary arts and peace-building research projects including Art & Reconciliation, Izazov, a Changing the Story project and Imaging Social Justice. She is a member of King's Visual and Embodied Methodologies Network and Arts and Conflict Hub. Completing her PhD in Visual Sociology at Goldsmiths University, her research has been widely published including in Photography and Culture (2019), Visual Studies (2018), Peacebuilding (2023), Action Research (2022), Journal of Media, War and Conflict (2023) and the International Journal of Transitional Justice (2020).
Co-founder and former director of the award-winning charity PhotoVoice, Tiffany is an expert in photovoice and participatory photography methods. Working across the research-practice divide she acts as an advisor and consultant to researchers and organisations. She is Photovoice Associate at Everyday Peace Indicators and on the advisory board of the Post Conflict Research Centre. Her photovoice work has been recognised with various awards including the Royal Photographic Society's Hood Medal for outstanding advance in photography for public service.
Research Interests
Peacebuilding, conflict transformation and reconciliation
Arts-based, participatory and inclusive peace-building
Visual and action research methods (specialist in photovoice and participatory visual methods and approaches)
Mixed methods design
Participatory and community arts and media
Ethics in collaborative and participatory research
Arts evaluation and impact
Teaching
Culture, Rights and Justice (MA-online)
Introductory and advanced photovoice and participatory visual methods
Publications
Fairey, Tiffany. (2023) 'Peace Is Possible: The Role of Strategic Narratives in Peacebuilding'. Journal of Media, War & Conflict. Open Access
Fairey, T, Cubillos, E., Muñoz,M (2023) 'Photography and Everyday Peacebuilding. Examining the impact of photographing everyday peace in Colombia.' Peacebuilding,
Fairey, T., Firchow, P. and Dixon, P. (2022) 'Images and Indicators: mixing participatory methods to build inclusive rigour', Action Research. Open Access.
Fairey, Tiffany & Rachel Kerr. 2020. 'What Works? Creative Approaches to Transitional Justice in Bosnia and Herzegovina.

' International Journal of Transitional Justice. Vol 14, Issue 1, p142-156

Fairey, Tiffany & Orton, L (eds). 2019. 'Photography As Dialogue'

. Special Issue: Photography As Dialogue. Photography & Culture. Vol 12, Issue 3.

Fairey, Tiffany. 2018. 'Participatory Arts and Peace-Building: Embodying and Challenging Reconciliation'. In Participatory Arts for Invisible Communities: PAIC; Irena Sertić (Ed)

, 204–14. Omnimedia. (4,916 words)
Further details
See Tiffany's PURE page, research profile and website.