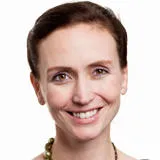 Professor Eileen Gentleman
Professor in Bioengineering
Academic Lead for Impact, FoDOCS
Contact details
Biography
Eileen Gentleman is a Professor in the Centre for Craniofacial & Regenerative Biology at King's College London.
She joined Imperial College London in 2005 as post-doctoral research associate (Stevens Group) after completing her PhD in Biomedical Engineering (Tulane University, USA). In 2011, she was awarded a Wellcome Trust Research Career Development Fellowship and moved to King's where her research focuses on developing biomaterials to modulate the physical and biological properties of the 3D cell niche to control stem cell differentiation for tissue engineering and disease modelling. Her work has been published in Nature Materials, Nature Biomedical Engineering, PNAS, and Biomaterials.
Eileen has received funding awards from the Wellcome Trust, the MRC, the Rosetrees Trust, the Royal Society, and Orthopaedic Research UK, and is a recipient of both a Wellcome Image Award (2016) and an MIT Koch Institute Image Award (2016). The Orthopaedic Research Society named her as a finalist for their New Investigator Recognition Award (2010) and in 2013 her work in regenerative medicine was recognised with a prestigious Philip Leverhulme Prize.
Follow her on twitter @GentlemanLab