International Bank Transfer
Students who wish to make payment of their residence and / or tuition fees by international bank transfer, are often vulnerable to fluctuating exchange rates and bank charges from both the sending and receiving bank.
International students can now pay their fees using our payment platform called Global Pay for Students. This allows you or your parents, to pay your fees in the currency of your choice, giving you a simple, quick and secure way to initiate the payment.
Payment Security and Compliance
Always take a moment to check the url address of the web page you are being directed to is legitimate. King's web pages would start https://www.kcl.ac.uk/
The"Global Pay for Students" url you will see is https://students.convera.com/kingscollege#!/
You may be approached via social media web sites or in person, offering you alternative methods of payment with incentives and discounts. GPfS is a safe and secure means of payment, and we require all payments to be made using this college approved route.
Never make payment of your college fees using bank details provided to you in the text of an email or over the phone from anyone, as this may be a scam and you may lose your money. Always use the college approved route.
Convera are responsible for processing payments through the Global Pay for Students platform and as a Financial Institution, they are obligated by compliance regulations to screen all payments against global databases and may therefore need to contact you for more information before passing the funds onto King's College London. If Convera require additional information they will contact you from a convera.com email address.
Should you receive a request via email for more information about your payment, whilst taking care to cross check the email address, please ensure you respond to the email immediately as failure to do so may result in the payment being returned and you needing to make a replacement payment.
How to make a payment
Access Global Pay For Students.
Choose your home country and enter the amount(s) of tuition and/or residence fees in the relevant fields in £ sterling. Click Continue.
You will be presented with a list of available payment options in your home country / currency. Where there are further options, then you may need to click on the "show more options" button at the bottom. Select the payment method you wish to use.
Enter your student ID and payer information. Boxes marked with a * are required. Click Next.
Accept the conditions of use.
You will be quoted an amount to pay instantly. This amount will be guaranteed for 72 hours and must be transferred in the currency quoted.
Next, you will be emailed a PDF document with instructions on where to pay. You can either make this payment using online banking, telephone banking or in person at your bank in the same way that you would make a standard bank transfer. The PDF instructions provided can also be emailed directly to a family member if they are making the payment on your behalf.
The transfer must be sent in the currency stated on your quote.
These instructions will contain an important reference that you must ensure your bank quotes when making the payment. This reference allows King's College London to identify and allocate your fees quickly.
Again, please ensure your bank transfers the funds in the currency on the quote.
Find out more by watching a short video
Benefits of using Global Pay for Students
1. Intuitive, mobile friendly interface for a seamless payment experience
2. Payment in local currency providing transparency around cost of the course.
3. Pay international fees by bank transfer or online e-wallet. If you arrange a bank transfer, the student is provided with an exchange rate valid for 72 hours to provide to the bank to make the payment.
4. Convenient payment methods including AliPay, TenPay, UnionPay, Trustly, Sofort, etc
5. Track your payment step by step
6. Peace of mind that your full payment is received by Kings College London
7. Multi language platform: French, Mandarin, Cantonese, Korean, Indonesian, English, Spanish, Japanese, Arabic and Hindi
8. Customer support service to help you in every step

Please note that upon obtaining a quote, you are under no obligation to proceed with the payment.
Has your bank offered a better exchange rate?
If you find a total price offered by your bank to send a payment to King's College London that is cheaper than the price offered by the GlobalPay for Students portal, we will honour your bank's total price. (Subject to terms & Conditions).
Can I make a transfer via my own bank?
To get the benefits of this service it is important that you send your fee amount to the bank account details that are provided to you, in the currency stipulated on the payment instructions. You can use your own bank to make this transfer. Make sure that your bank quote the reference number you have been given in the PDF. This ensures your tuition fee is easily identifiable by King's College London and that the application of the payment to your student account does not incur any delay.
I have already bought pounds sterling (GBP)
When you visit Global Pay for Students, select the "United Kingdom" option as the country 'Where your bank is located', and then selecting the first option on the list; "bank transfer", you will be able to obtain a quote containing the full IBAN details necessary for you to pay your fees.
It is important to note that in doing this, you will need to cover any bank transfer fees that may be charged as a result of the transfer. These same charges would still be incurred should you have made a transfer directly to King's College bank account
Do I need to provide my University's Bank Details?
No.
If you select to pay via card, eWallet (such as Alipay, WeChat Pay, Sofort etc.) or through your online banking then you won't need to provide any bank details. If you select to pay by bank transfer then you only need the local bank details that will be provided to you on the PDF quote through Global Pay for Students. All payments will be forwarded on to King's and allocated accordingly using individual student ID numbers
Contact Details
If you have any questions regarding the service, we have a dedicated Customer Service team in several locations around the world that can aid you with any additional information on the service and its benefits and/or walk you through the process.
For any of the above or any other related queries please contact by phoning:
UK or Europe: +44 (0) 1733 871871
Australia or Japan: +61 2 8585 7221
New Zealand: +64 9 359 5104
Singapore: +65 6494 8280
Hong Kong: +852 2853 9875
China: +86 400 919 9411
North America: 1-877-218-8829 or 1-402-884-3041
Or you can contact Convera using the following link: https://students.convera.com/#!/contacts
To continue and make payment please visit the Global Pay for Students page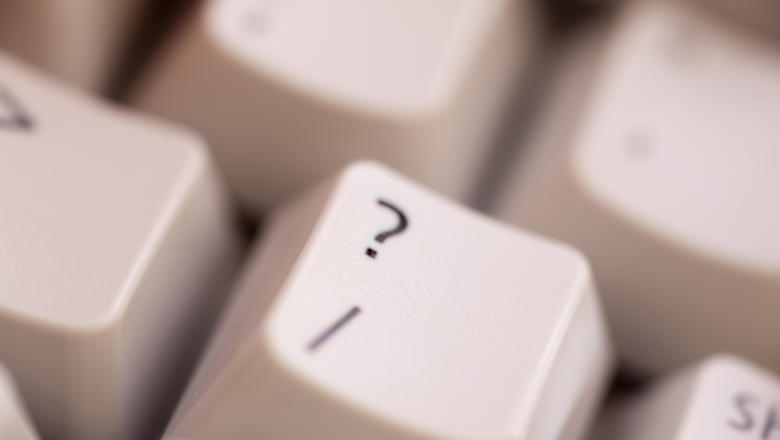 Help with the college fee payment you are making
Provide details to confirm a payment you have made.